Do you want to hear a social selling fairy tale?
Mirror mirror on the wall, who's the most important influencer of all?
You are, or should be,  if you want to control your selling destiny and bust your quota!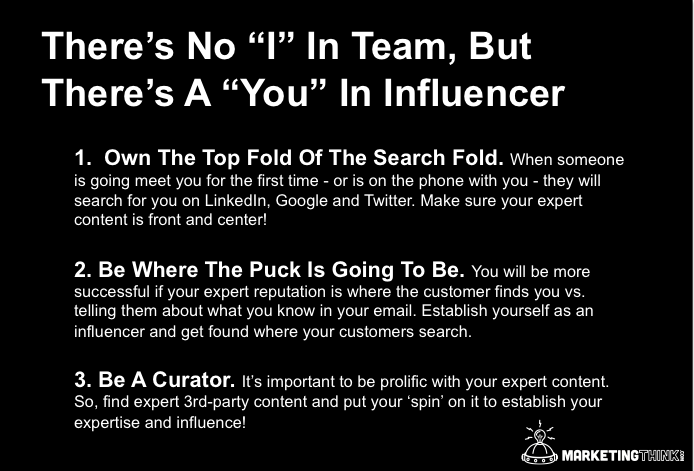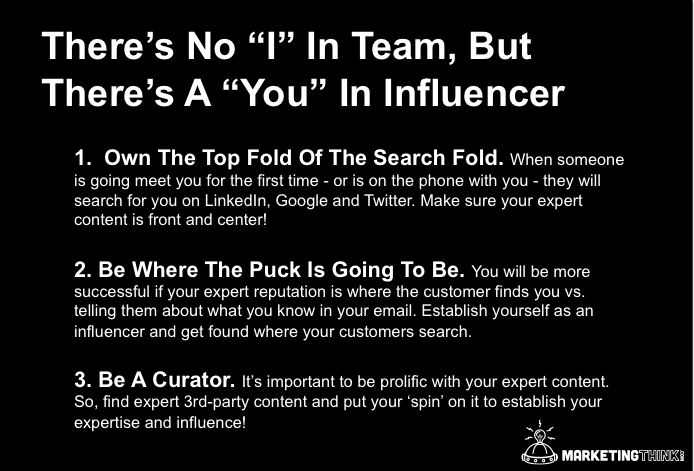 Step in front of the social selling mirror today and ask yourself "Am I an influencer?"
There's no I in team, but there is one in influencer – and the "I" is you!. The quicker you become an influencer, then the quicker you will connect with decision makers and buying teams to become a legend!
What The Social Selling Influencer Facts Tell Us
Brand Awareness: Expert content has an 88% greater impact than brand content and 50% better than the user generated reviews, indicating investing in influencer activity will pay out for your relationship building. Customers trust you more than they trust a brand. (Source: Nielsen)
Purchase Intent: Expert content lifts purchase intent over brand content by 38% and 83% over user reviews. This research suggests your subject matter expert-like content will help drive purchase intent at the beginning of the of the sales process and at the end of it! (Source: Nielsen)
Looking For Thought Leader: 92% of B2B decision makers want to engage with a thought leader, suggesting that you can connect earlier in the sales process to become a trusted advisor with your reputation. (Source: LinkedIN)
This research suggests positioned as a thought leader will help increase your company's association with and purchase consideration of your solution as well as your individual creditability to get your foot in the door.
3 Ways To Put The "You" in Social Selling Influence
1.  Own The Top Fold Of The Search Fold. When someone is going meet you for the first time – or is on the phone with you – they will search for you on LinkedIn, Google and Twitter. Make sure you are at the top of the heap and the fold when they find you. Regularly blogging, Tweeting and posting on relevant social media channels will help your positioning. Oh, and make sure your expert content is front and center!
2. Be Where The Puck Is Going To Be. There's a Wayne Gretzky analogy here even if you are not a hockey fan. You will be more successful if your expert reputation is where the customer finds you vs. telling them about what you know in your email. Establish yourself as an influencer and get found where your customers search – on blogs, LinkedIn, communities, Google, Twitter, SlideShare and even YouTube. If you know your clients search in their watering holes with keywords, make sure your influence footprint has been established  by publishing, publishing and publishing some more.
3. Be A Curator. It's important to be prolific with your expert content. However, it 's hard to create new content daily, especially if you are a team of one (remember, there is not I in team.) So, find expert 3rd-party content and put your 'spin' on it to establish your expertise and influence!
Do you have another social selling influencer tip? If so, please share below
The Big Social Selling Take Away
If you take on the role of an influencer by curating content, establishing your reputational footprint and being where the customer is searching you will help your company and your selling strategy. Customers are looking for thought leaders and influencers. So, think about being the "I" in influencer and make a social selling difference today!
So, next time you walk by that mirror to admire your selling success make sure to say, "Mirror mirror on the wall, I am the biggest influencer of all!"
P.S. Your Next Steps! I am the author of MarketingThink.com, a social media and social selling coaching blog. Please sign up for email delivery of my posts and pass this sign-up link to your friends and co-workers, who you think might benefit from reading these ideas.
P.P.S. If you want to get hold of me directly, please send me an email to moran.gerry@gmail.com or contact me directly on MarketingThink.com. I read every email.