Our
LinkedIn Profile & Personal Branding Makeover service
improves your awareness and engagement on social media. We help more people find you for the right reasons. A new job. A promotion. Increased visibility. Improving your executive leadership position. We set measurable goals to help you improve your visibility and engagement. We focus on over 40 key areas to take your profile and personal branding strategy from a static account to your reputation's destination.
WE HAVE WORKED FOR 10 YEARS INSIDE BRANDS HELPING TEAMS CREATE BETTER LINKEDIN PROFILES
10 YEARS OF HANDS-ON LINKEDIN EXPERIENCE
Gerry Moran is our company's LinkedIn expert. He's worked with thousands of leadership executives, professionals, sales teams, and college students. He helps them improve their profiles and reputation on LinkedIn. During his ten years at SAP and Cognizant, he conducted hundreds of branding workshops.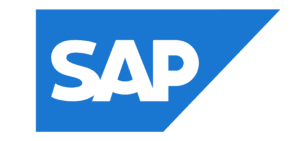 Gerry Moran spent close to four years at SAP building and running social selling programs and social media operating models. He helped thousands of salespeople, hundreds of marketers, and a teams of executives to improve and rebuild their LinkedIn profiles.

Between 2014 and 2021, Gerry Moran built (from scratch) and ran Cognizant's social media operating model — including personal branding training programs, Executive Voice, and LinkedIn profile development for associates, marketers, and leadership.
NOT EVERY LINKEDIN PROFILE IS THE SAME
4 KINDS OF LINKEDIN PROFILE MAKEOVERS
LinkedIn Profile Assessment & Plan
Get your LinkedIn profile assessed with our 25-point audit. You will receive an assessment against best practices and an action plan to make immediate changes.
LinkedIn Profiles
for Executives
Your leadership is the front door to your company. Clients, analysts, and media all will knock on it. Your executives' LinkedIn profiles are critical for your brand's positive perception.
LinkedIn Profiles
for Professionals
Whether you want to secure a promotion, find a new job, or establish yourself as an industry thought leader, your LinkedIn profile is the first place to start.
LinkedIn Profiles
for Students
Turn those college internships and campus experiences into your first job. A professional LinkedIn profile is the springboard to help you make a splash!
OUR LINKEDIN PROFILE MAKEOVER PROCESS FOCUSES ON YOUR GOALS, VOICE, AND STORY
HERE'S HOW WE WORK WITH YOU
Your LinkedIn profile is the window into your personal or business brand. It helps others determine your expertise and professionalism. For some, it's their online resume. For others, it's their reputation destination. Whatever your LinkedIn profile is for you, it always needs to be the best that it can be. You never get a second chance to make an excellent first impression! Here's how Marketingthink Consulting works with you:
Your Goals.

 We meet with you to understand your LinkedIn profile branding and goals using our 

LinkedIn Profile Makeover Discussion Guide

.

Improvement Gaps.

 We show you your improvement areas with our customized 

LinkedIn Profile Makeover Personal Branding Audit

.

Performance Metrics.

We set measurable goals for your LinkedIn profile. We will increase your SSI score (a special LinkedIn metric) and dashboard metrics.

LinkedIn Keyword Plan.

 We develop your LinkedIn SEO term list to improve your profile findability.

Optimization.

 We improve your Headline, About, Experience, Skills sections. These are the key sections that connect your storytelling with your goals.

Visual Enhancement. 

We make your profile more visually appealing.

Changes.

 We show you how to make the updates to your profile with our 

LinkedIn Profile Makeover Activation Guide

.
Additional LinkedIn Profile Services
Editorial Plan. We provide a customized editorial and posting plan to improve your visibility and LinkedIn profile metrics.
LinkedIn Profile Changes. We will update your profile for you so you don't have to.
We have hands-on, brand-side experience helping thousands of professionals and leadership executives with their personal branding and LinkedIn profiles.
WE REBUILD LINKEDIN PROFILES FROM THE GROUND UP
DOCUMENTED LINKEDIN PROFILE PROCESS
WE HAVE A LOT OF EXPERIENCE TO HELP ALL PROFESSIONALS WITH THEIR LINKEDIN PROFILES
HERE'S WHY YOU SHOULD WORK WITH US
We Have a Lot of LinkedIn Profile Makeover Service Experience
We've worked for some of the largest brands in the world, so we 'get it.'
We have created personal branding and executive voice programs for SAP and Cognizant.
We tie in our experience and expertise in social media channels, marketing strategy, and content development.
We've improved a Fortune 200 tech brand's LinkedIn followers from 500 to 3.5 million without spending a dime on audience acquisition.
We've conducted personal branding workshops for thousands of executives, leaders, subject matter experts, professionals, and students.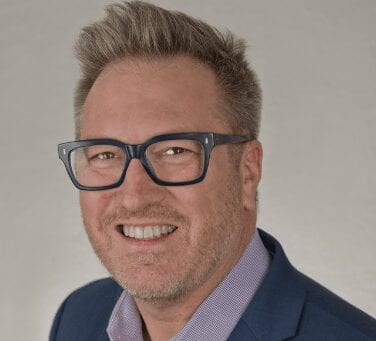 Gerry Moran 
LINKEDIN PROFILE MAKEOVER EXPERT
We'll help you develop a professional LinkedIn profile to support your executive voice, start more sales conversations, or get your first or next job!