We created a collection of Social Media Playbooks using our decade of social media strategy and operating model-building experience at SAP and Cognizant. Our playbooks address a range of standard to complex opportunities with customized rules of engagement and activation plans.
They will help your team use social media and content marketing best practices to reach your goals — and to avoid disaster. Your carefully crafted collection of plays contain documented steps and checklists — showing what to do, how to do it, when to do it, and how to measure success.
Instead of hiring someone to do social media consulting, we provide customized plans to help you reach your goals. Each playbook can be used over and over again.
WE HAVE TRAINED 5,000+ SALES PROFESSIONALS OVER 12 YEARS
PERSONALIZED SOCIAL SELLING TRAININGS & BOOTCAMPS
GERRY MORAN HAS BUILT and RUN THE SOCIAL SELLING PROGRAM AT SAP and COGNIZANT
SOCIAL SELLING TRAINING & BOOTCAMPS
THESE ARE THE SIGNS THAT YOU NEED SOCIAL SELLING TRAINING
SOCIAL SELLING TRAINING & BOOTCAMPS
Social selling Competitive Assessments
Individual Sales Team Members  LinkedIn Profile Assessment & Recommendations
5-Part Training Program:

How to Set a Good First Impression on LinkedIn
How to Tell Your Walk-the-Talk Story on LinkedIn
How to Post on LinkedIn to Demonstrate Your Expertise
How to Build and Engage Your Client Base on LinkedIn
How to Create, Find, and Use Social Selling Triggers on LinkedIn
Incomplete LinkedIn profiles across your sales team
LinkedIn profiles that look like resumes instead of reputation destinations
Lack of understanding by your sales team of how to message on LinkedIn
Not knowing what a social media sales trigger is
Unaware of how your competition is competing with you on social media
WE'RE PRETTY GOOD AT FLYING THE SOCIAL MEDIA PLANE WHILE BUILDING IT
HERE'S WHY YOU SHOULD WORK WITH US
Advantages of Social Selling Training & Bootcamps
We've used our 12 years of Fortune 200 social media program experience to develop a realistic way to help sales professionals showcase their partnership skills, industry expertise, and ability to use social media to start pipeline-building conversations.
Training and bootcamps are customized to your goals, industry, and competition.
Our social selling instructional aids are built to be used immediately after every session.
Everything each sales professional learns can be measured in their LinkedIn dashboard and more client conversations.
We assess your specific social media or content marketing needs, compare them to best-practice and industry benchmarks, then develop an actionable playbook to help you close the gaps. Each play and playbook is tailored to your individual needs.
45-minute consultation meeting
Team input and assessment meetings
Social media audit for your specific need
Customized social media playbook to address your needs
Presentation to your team
45-minute follow-up meeting
A social media playbook takes a need (e.g., executive voice or live events) and builds a set of plays to help your team activate the best strategy. It's basically an instruction manual.
Yes! Every Social Media Playbook we build includes a measurement plan, complete with key performance indicators (KPIs).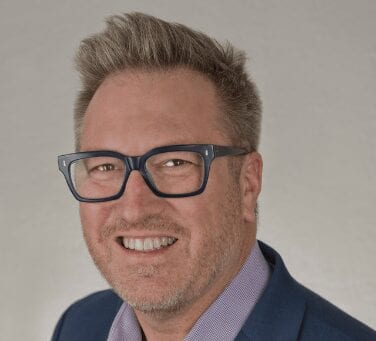 Gerry Moran
SOCIAL SELLING EXPERT
I'll help you improve your sales team's social selling skills and build your social selling program using my hands-on leadership experience.