A social media policy for employees is vital to your brand's success.
It's all fun and games until you get pulled over by the brand police. Or, in reality, a client, an analyst's support, or your credibility from getting your social media account hacked. And then, HR calls you about your social media governance.
Many brands govern their social media program with documented strategies and policies. And, there are many more brands that don't govern at all. They write passwords on stickies. They don't write down their content marketing plan. They make their CEOs and HR execs cringe with their poor writing skills.
What is a Social Media Policy for Employees?
A social media policy for employees is a written document outlining your company's social media usage guidelines. It's typically split into two parts — how employees should use social media and how a company's social media channels are used.
Employee usage is usually outlined for in-work and outside work use since many connect with their company in their social media profiles (e.g., LinkedIn). Restrictions focus on emotional intelligence, confidentiality, and brand alignment.
55% of digital media professionals indicate mishandled social media can place a brand at risk. Creating a policy that ensures employees are clear on how to send a social message on their own channels is critical to helping a brand mitigate damage. The same attention is required for operating in-house social channels and programs.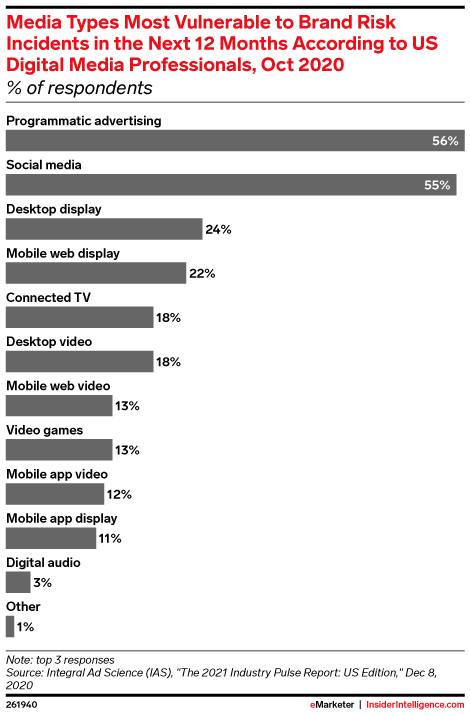 Since clients, analysts, and the press use social media to check in on the pulse of the company, unprofessional and unskilled social media management will hurt a brand, beyond belief. All of a sudden, that 'free' marketing channel costs you a lot. Your well-intended missteps cannot be taken back or untweeted.
3 Social Media Policy-Related Statistics That Are a Dangerous Combination for Your Brand
How do you avoid losing your focus on the right things to do with your content marketing and social media? Focus on what happens when you lack the skill or understanding of running a social media program. Then hire a professional to develop an end-to-end governance and content marketing strategy. Here are just a few things that can happen to any Fortune 500 brand or small business with no social media policy.
17 Examples to Show You Need an Employee Social Media Policy
Social media content that does not add value. No one retweets or shares your post, suggesting your brand is not engaging.
Catching a bad social virus. You go viral for the wrong reason, and you become ensconced in a PR debacle.
Hackers. You get hacked and don't have a plan to remedy the off-color posts from your channel.
Too many posts with too little business impact. No one clicks on your post, and your social media is not driving business impact.
Everyone is leaving town. You begin to lose followers while all of your competitors are gaining followers.
Lost passwords. You forgot your social media channel password and needed to take down a post at midnight.
Underperforming ROI. You can explain your ROI to leadership, and your program funding gets cut.
Empty social media channels. You don't have enough content to use on your channels, and all you do is send promotional messaging that falls on deaf ears.
Someone breaks the law. You use copyrighted material, and you get sued.
Missing the details that matter. Your post has a typo, and you sell content services.
Bad customer experience. A customer clicks a post that links to a 404 page, and you are in the business of selling customer experience.
Getting personal the wrong way. An employee mistakenly shares a personal post, and it's a little too personal.
No measurement. You don't know what you're measuring. You can't manage what you don't measure.
Poor impact on your stock price. An analyst calls out your company for amateurish posts, and your stock price drops.
Lost business. A $500k potential client question posted on your channel goes unanswered, and you get blamed for not responding.
Now what? Someone responds to your post with a bad comment, and you don't know what to do.
Consequences of sharing proprietary information. You share customer-sensitive content, and you lose your client.
Help for Your Social Media Minded Employees
Do you have a few more instances that you can share about your personal experience? If so, please share below. Or, please email me at gerry@marketingthink.com.
Remember, creating and executing a content marketing and social media strategy is not fun and games—especially when you are in danger of being pulled over by the brand police. Or, even worse — HR.