Content marketing or social selling success is not as easy as turning on a switch. Using content for sales plays to connect with audiences to drive specific results has proven successful for many marketers and sales organizations.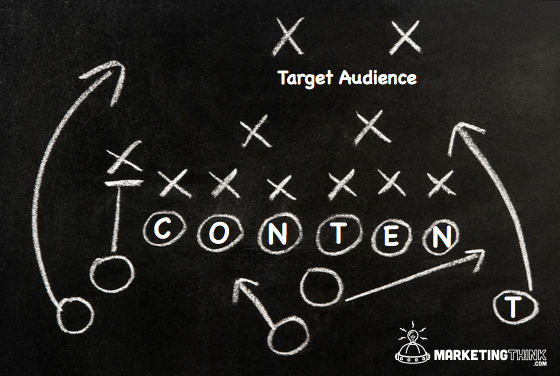 Having a content action plan or play on your chalkboard will help you move the sale forward toward the goal.
5 Ways To Use Content To Become A Better Social Selling Rep
1. Blogging is the 24-7 extension of your brand – helping you articulate your expertise and point of view when the customer wants to hear it!
2. Your customers do not want to be sold. 70% of your customers want their problems solved, so position yourself as a problem solver with great content on LinkedIn, Twitter, or blogging so they pick you!
3. You don't have to create your own content to connect with your customers. There are five simple ways to source it to connect with them earlier in the buying cycle.
4. Many of your customers are on Twitter, so knowing how to send a tweet the right way and not embarrass yourself is key to leveraging content to help deepen the customer relationship.
5. Before you jump into using content to help your selling strategy, map out your plan. This way, your social selling activity will have a greater likelihood to succeed.
Do you have a content play that helped you win the sale? If so, please share below. Or, contact me at gerry@marketingthink.com
To win at social selling, we all need to be delivering the right content to the right audience at the right time on the right channel. Maybe one of these five ideas might help you convince another customer to join your team.
NOTE: This blog post was originally found at https://marketingthink.com/5-content-marketing-plays-win-social-selling/ and published on 8/4/2014. It was refreshed and moved to the new WordPress platform on 1/24/2021.