What can we learn about content marketing from a craft beer brewery like Dogfish Head?
At the end of one of my last days of vacation in Rehoboth Beach a few years ago, I experienced a great content marketing lesson courtesy of Dogfish Head Craft Brewery's brewpub (the old one). Imagine craft beer pouring on some great social media ideas! How could life be so good for a social media marketer?
The Dogfish brewpub's fresh and creative approach to craft beer creation provides a wonderful lesson for us all on to take an off-centered look at our own content marketing strategy.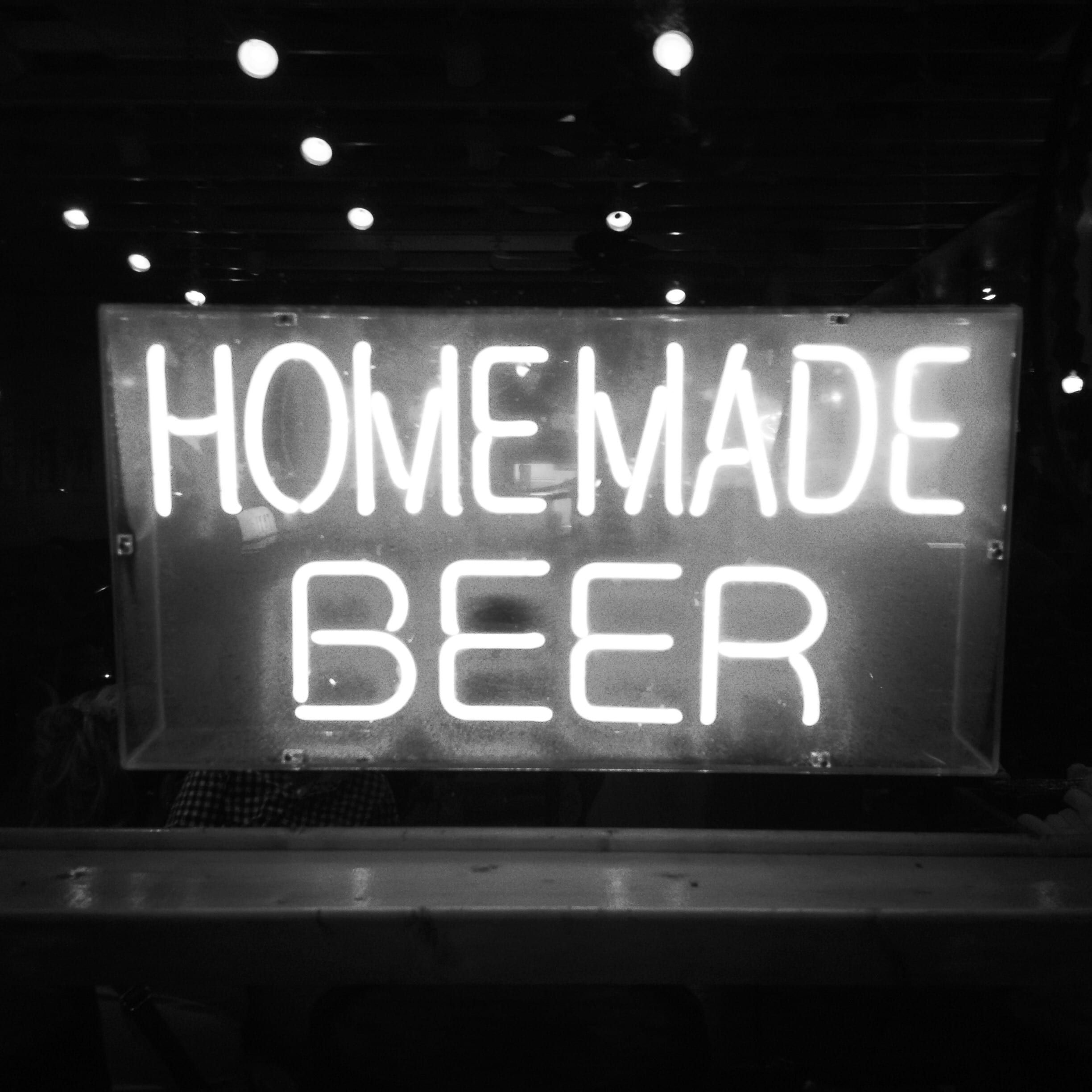 4-pack Of Off-Centered Homemade Content Marketing Inspiration From Dogfish Head Craft Brewery
Brew up small batches of new content marketing to test. The Dogfish Head brewpub regularly tests micro-batches of craft beer. They want to see how the hard-core and tourist visitors take to new ideas like Choc Lobster, a craft beer made with chocolate and lobsters, or Stewed Ale, made with two pounds of lean beef and ground mustard with each beer batch. Our lesson learned is that we all should be integrating new content ideas to see how it performs with our readers and followers! We need to be always be thinking about tasty new content!
Collaboratively develop your content ideas. New craft beer ideas don't always come from the same place! Phyllosophy, a micro-batch craft beer that (off) centers around a Baklava recipe, was brewed up by a front-line Dogfish Head brewer and two engineers, not your typical product developers. There is a content marketing lesson just a hop away for all of us. Ideas for new content to try, such as micro-infographics or memes, are as close as your team and coworkers!
Listen To How Your Followers Guzzle Down Your New Content. When Dogfish Head brews up their new craft beers, they pay attention to how their pub patrons drink up their 'liquid content.' Do they order a second round? Do they offer an opinion to their server? For example, I loved the Phyllosophy, but not so much of a fan of the Stewed Ale. Our content marketing lesson is always to measure how the new content ideas that we are testing are consumed.
Integrate Your New Ideas Into Your 'Best-Selling' Content. Dogfish has some tried and true home run brews, like the Punkin Ale, one of the better pumpkin craft beers on the market! I was at their brewpub on 'opening day' for the first pour of the season. However, the crafty twist on this first pour was infused with clove and spices, which was delicious! I returned the next day, and that variation of Punkin Ale was, unfortunately, not available. The content marketing lesson learned is that we need to think about putting a twist on our top-performing content to deliver an over-above-the-expectation to our readers.
If you are a Dogfish Head fan, is there another content marketing lesson you can share? If so, please share them below. Or, email me at gerry@marketingthink.com.
If you are ever looking for content marketing inspiration, you need to hop on over to the Dogfish Head Brewpub in Rehoboth, Delaware, where their craft beer should let you tap into some great ideas. If not, there are likely some great ideas bottled up at your local bottle shop!