45% of today's B2B buyers are doing more pre-purchase research. They act like B2C consumers. Their native behavior includes seeking out research, opinions, and ideas from content communities to help them decide.
Your B2B customers use a mix of content stops on their buying journey, spending more time investigating their purchase decision:
65% use recommendations and review sites
54% use social media to research and review discussions
52% use LinkedIn
42% use blogs
(Source: Forbes)
These communities are your customer content kingdoms! So, it's time to seize the day!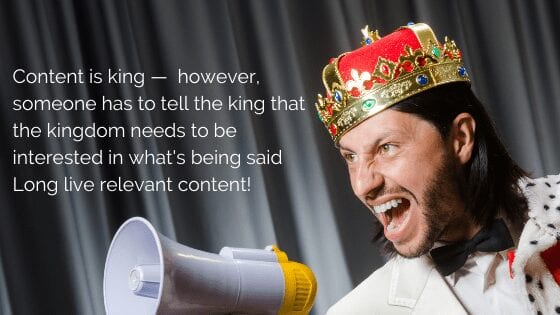 This king/kingdom analogy derived from when I read social media and content marketing bedtime stories to my children when they were little (we all do this, right?). I got to the story about the king. You know, where content is king. My kids always loved that part and invariably asked me, "What if the kingdom does not think the king is interesting? Doesn't the kingdom need to be interested in what the king has to say?" Now there is an interesting point to ponder!
If you know where your customers are going or the kingdom in which they reside, you need to find the best way to connect with them. Delivering content digitally and socially that they want and expect will be your key to B2B marketing success and the customer kingdom.
5 Content Marketing Keys To The Customer Kingdom
1. Understand the anatomy of your B2B customer
Knowing what they consider relevant and how they consume content will help you create a win-win editorial strategy. Creating a customer feedback loop between sales and product marketing will help create the best content marketing materials.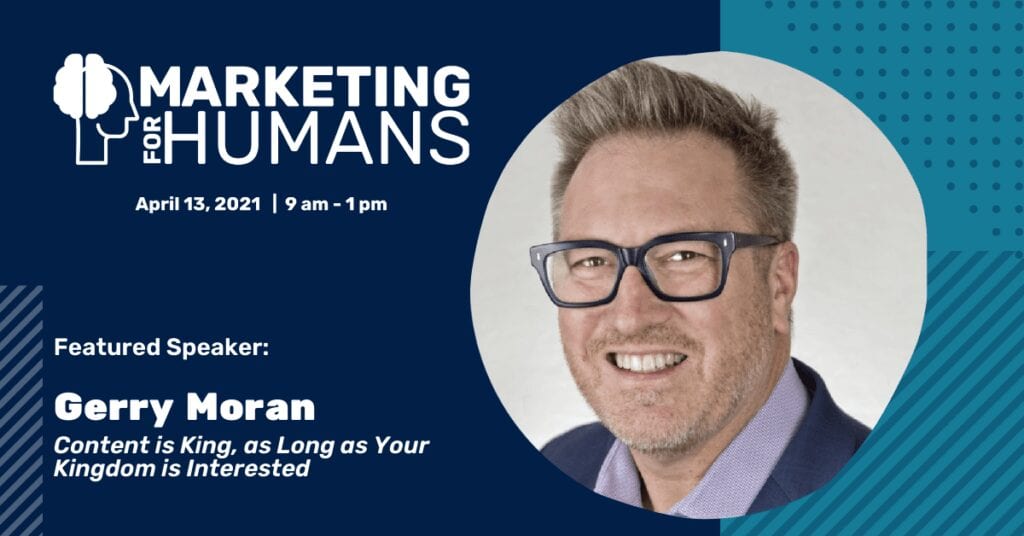 2. Use content marketing to map to specific 'sweet-spots' in the buying journey
A content marketing strategy that drives awareness and engagement at the right time will set you up for success to have a relevant conversation with your B2B customers. Social media's one-to-many delivery strength will always be in the buyer journey's awareness and engagement phase. So, make sure to create content for the different parts of the journey – the customers expect it.
3. Deliver relevant content, like video, to help make a connection with your B2B customer
B2B content takes all forms. And, video is an under-used and highly consumed medium. Integrating YouTube videos into your marketing strategy will help you reach your audience and achieve your goals.
4. Deliver content marketing where your B2B customers spend their time
One of my daughters, an avid 'fisherwoman,' always tells me that you have to fish where the fish are if you will catch anything. So, with 27% of B2B customers using social media to inform a business decision, you need to be using it to connect with them!
5. Always provide the next step for your B2B customers with a clear call-to-action
Once you understand your customer, find where they buy, and create consumable content, you need to direct them to the next step – more content, a relevant event, or even a phone call. Always include a clear call-to-action in your content to make it easy for the customer to deepen the relationship on their terms.
Do you have a few pointers that help you create customer-centric content? If so, please share below. Or, contact me at gerry@marketingthink.com.
My darling children, make an excellent point! For content to be king, the kingdom needs to be interested in what the king is saying. If the emperor has no clothes, he will know by the kingdom voting – no page views, no sharing, and no engagement. Long live relevant and kingdom-centric content!