I have over 4,000 LinkedIn contacts, and I have seen it all when it comes to bad profile photos! With 43% of US marketers finding a customer through LinkedIn (1), it makes sense not to scare away potential customers then! No, this picture of my friend Frank is NOT me! Among my contacts, the most interesting examples are: topless women (at least it appears like that), people with a third hand on their shoulder, people jumping out of planes and there are even men with pets, including a tiger. When it comes to LinkedIn photos and your use of this hub of your social brand, I coach many sales representatives and leadership to use a great photo to help set the tone for their brand.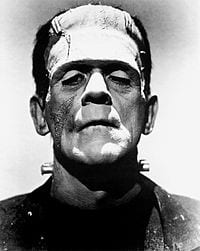 Much like a home that is for sale, the curbside appeal is critical for people to make that next step with a positive state of mind walking into the home. People want to see a great photo and get a great impression from you before they start to engage further with you!
6 Ways To Improve Your LinkedIn Profile Photo
Here are six easy ways to make sure your LinkedIn photo does not suck!
Recent Photos Are The First Steps Toward Your Authentic Brand! Change your photo every year and use the new photo across your other business-related social profiles! And make sure you have a photo, because 'ghost profiles' are sure to scare your network away!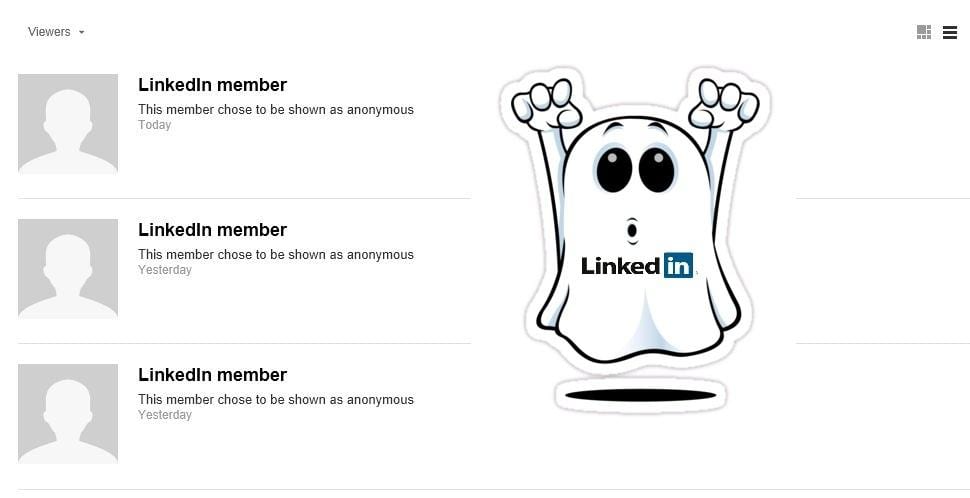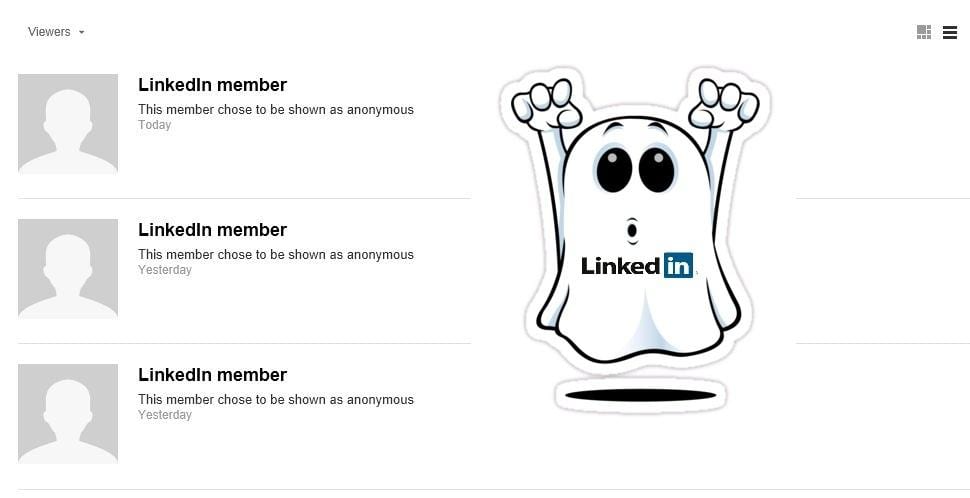 You Ought To Be In Pictures, But You Ought To Have Someone Else Take Your Photo. By all means do not take a picture of yourself in the bathroom mirror and avoid the "hold the camera away from my face far enough to snap a shot" move. Both executions will be terribly unprofessional for your brand. Hire a professional to get your headshot taken. I hired a professional head shot photographer for our SAP Field and Marketing Kick-off meeting in January, 2013. During our event, over 2,000 people visited our Social Media Genius Bar to fine-tune all part of their LinkedIn profiles. The professional head shot booth was one of the biggest hits of the event! I also have had great luck with my significant other taking mine with rapid shots in various poses. If you cannot hire a professional photographer, then a use a friend who can take some rapid-fire shots of your smiling face!
Your Photo Is Part Of Your Personal Brand, So Be Consistent Across Social Channels! Once you have a great photo, take the time to change your Google Plus, Facebook, Twitter, Foursquare and Instagram business profiles!
Strike A Close-up Pose. How many bad family photos have you experienced? You know, the photos where you can barely tell who Aunt Mary is from Uncle Bob? Make sure to instruct your photographer to go close to your face for your photo shoot! Make sure to direct your photographer to take your picture against a bold and single-color background to put the focus onto your face! If you are in the middle of trying to lose some pounds, then ask your photographer to take a picture of you from the top of a stool, ladder or couch to hide that temporary double-chin!
Avoid The "Right Said Fred" Look (i.e., the band that sang "I'm Too Sexy"). I have seen too many profile photos by women who look topless, since are wearing off-shoulder clothing. Enough said.
I've Seen The Light, And It Does Not Include Shadows, Avoids Direct Sunlight And Overhead Light! Take advice from various photographers to use natural light or lamp-like light from a higher angle to get that perfect look! Your key take-way with light is to ensure you look great and natural, so take many pictures in many types of light.
How To Build The Perfect LinkedIn Profile Blueprint
Here is some other LinkedIn profile advice you may find helpful to complement your photo!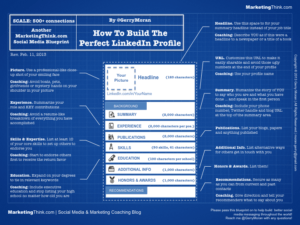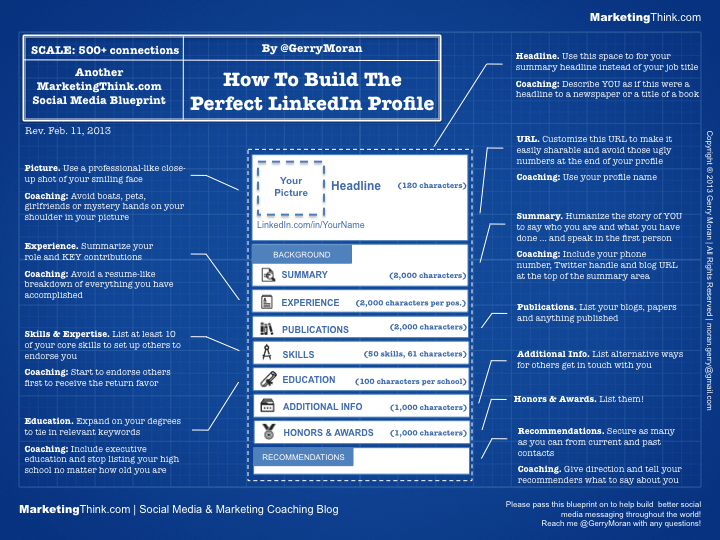 Do you have an interesting LinkedIn photo experience to share, whether it's a tip or an "interesting" photo of one of your contacts (please, no names!) Then please pass it on. If you are looking for some LinkedIn profile coaching, please reach out to me directly on MarketingThink.
I explain to all of our SAP sales executives as part of my social selling strategy work that the first thing that people do when they meet you are talk to you on the phone is to check out your LinkedIn profile. Make sure you don't scare them away with a LinkedIn profile photo that sucks!
(1) A Sales Guy Consulting