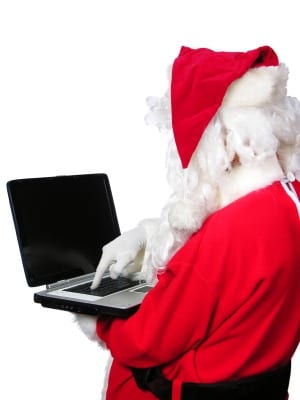 I hope that a simple and customer-centric social media experience is on your UXmas list for Social Santa! How cool would it be if we all were able to find these 10 skill sets, tools or executional resources under your UXmas tweethis (yes, on-purpose typo) year!
Customized shrunken links … so followers and readers know what they are linking to based on how the link is 'spelled out'!
Tweets with no more than 2 hashtags … so messaging is easier to read.
Tweets and posts that link to what they promised to link to … so I will keep on clicking on links because I trust the user experience!
Make social sharing easy to use … so I can seamlessly pass on content!
Twitter handles on sites, blogs and emails that link back to a Twitter account … so it is easier for me to connect, follow and converse!
Enable easy tweeting from sites, blogs and content … so it is easy for me so share share on my terms!
Embeded tweets on websites and blogs … to let me interact directly from within a blog or website!
Social sign-in adoption by B2B companies … so I do not have to fill out 20 registration fields.
Social media channels promoted on in-store signage, like Yelp and Foursquare … to make it easier for me to follow and access socially reviewed businesses!
Easier Twitter and Instagram photo sharing … so I can be quicker on the mobile photo draw!
Not sure if any of these UXmas holiday asks for Social Santa apply to you? Please leave a comment on this post or contact me on this blog. I'd love to help answer your questions!
Perhaps you will also be interested in these holiday-related marketing posts:
So Lo Mo, or Ho Ho Ho, for your non-Social Santa believers, have a great holiday everyone!
Follow @GerryMoran