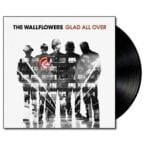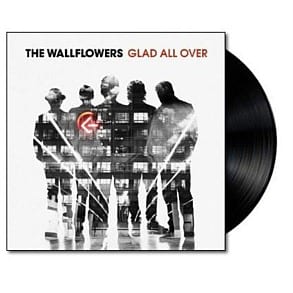 I am dating myself here. Last Saturday I was shopping actually purchased a LP last weekend at a local record shop, The Mad Platter in West Chester, PA. I thought I was doing a good deed by supporting independent music, independent music retailers and the old school  way of doing thing(i.e., the vinyl)! But no matter how old school you get with the business side of things, social media has insinuated itself into the small business world. In fact, it's a necessity.  Every small business has to do it AND do it correctly, if it is going to be an equalizer against the big  brands!
What does the social media research show us?
A recent research study of close to 500 small businesses (some likely independent record stores) was conducted by VerticalResponse to get a handle on how this group is using social media to drive business awareness, customer engagement and sales. There is no doubt that small businesses are "getting it" when it comes to social media. However, the challenge is where that skill set is on the execution continuum and how is ROI impacted by just doing it vs. doing it well.
I want to link this research with solid insights and recommendations, especially with the holiday sales season approaching. I wanted to give my favorite business sector some easy-to-implement ideas to help!
How to find time to integrate social media marketing for your small business.
We know that most small businesses are having difficult time finding the time to work on social media, given the "nature of the beast!"
66% companies spend more time on social media than last year, suggesting that either small business owners are working more or are not performing other critical tasks (e.g., sales strategy). Whatever the choice, it's one with critical impact.
43% companies spend over 6 hours a week (26 hours per month) on social media-related activities, indicating that 3 full days a month are dedicated to social media.
About 33% of companies want to spend less time on social media, indicating the need for systems and processes the integrate into the overall small business strategy.
How to ensure that Facebook and Twitter are used in the best way, while keeping an eye out for newer platforms like Pinterest and Google+?
70% of companies are active on Twitter, however, too many small businesses do not tweet enough, use the best hashtags and do not optimize for "Twitter tone".
50% of companies are on LinkedIn, suggesting that the other 50% is missing out!
32% of companies are on Google+, suggesting that small businesses are as slow as other brands to embrace this platform.
29% are on Pinterest, indicating a lack of understanding of its potential (in most cases). And speaking about a visual platform … Instagram appears not to be on the radar!
Having a channel and feeding it relevant and valued content are two different items. 
The lights are on, but are they bright enough to get customers to your door?
About 33%  publish to their Facebook and Twitter social networks daily, suggesting that even though small businesses are spending more time on social media, it's not being spent in the right way, with a too-low volume of content being generated.
Content is king … but sometimes it's hard to feed the king!
55% of companies have a blog and 43% publish to their blog at least weekly.
45% spend up to 3 hours creating one post, while 16% spend more than 3 hours, indicating a lost opportunity against spending time on an alternative project. My opinion is that this is too much time to spend on a blog!
Social media is paying out for small business!
22% companies are spending more this year, 4 times more than the 6% who are spending less this year, indicating that it is driving success at key points in the sales chain.
36% companies pay for publishing and analytics tools, like Hootsuite and Tweetdeck, most spending over $26 monthly, suggesting that small businesses understand that marketing automation can help! However, I find that many of these Hootesuite features are underused, which could mean wasted time!
Small businesses are much like big brands. In fact, I see the basic roadmap that I use with creating our social media strategy at SAP, the 25th largest brand in the world! Those key priorities are:
Finding content
Posting content
Listening and learning from the news, customers, thought leaders
Analyzing efforts
Following competitors
Monitoring social media channels and answering social media questions
Marketing A Small Business With Research And Insights
Think about the following:
Social Media Strategy. Create a strategy that builds the "rails" for your social media marketing to ensure that you are doing the right stuff for your marketing. Without a plan and directions how do you know that you are doing the right thing?
Listen. Listen to the competitive buzz, what customers are saying, what the experts in social media are suggesting and integrate these every-changing content into your daily activity!
Audit. Audit your current social media channels to ensure they are set up correctly and working for you! If you customers are following Best Buy, WalMart and Starbucks, they are expecting that you are at least as good as them!
Outsourcing. Think about hiring a marketing coach or outsourced social media team to execute your social media and do all of this stuff for you! Or at least, find a resource that can be your social media marketing lifeline. For example, if you hire an expert resource for $400 a month to do the work that was taking your 26 hours a month, you will save $2,200 month (assuming you are valuing your time at $100 per hour)
Content Plan. Using an editorial calendar will help you effectively find and deploy content at the right level! Like I said, you need to get the lights and and make them bright enough so people can find your business!
Blog Better. Use a simple formula for blogging to spend 45-60 minutes to create a weekly blog, which will save you money!
If your head is spinning as if it was by new LP with any of this small business social media research or suggestions please reach out to me @GerryMoran or 215-817-4085. Don't be a wallflower and hold on to the old school ways of doing your small business marketing! Just because you do social media, does not mean you are expertly executing it!
Follow @GerryMoran