The holidays have begun! I merrily viewed my first seasonal film, National Lampoon's Christmas Vacation! There are so many memorable scenes in this film. My favorite scene is when Clark Griswold finally plugs in the multiple collections of lights and decorations. They illuminate and then explode! What was once success was now a public failure! That scene always reminds me of passionate B2B, B2C, SMB and SME companies and marketers with multiple stakeholders that pile on a tactic after unconnected tactic!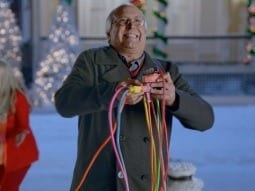 Just think of Clark's tangle of wires as disjointed collection of marketing tactics; an email that does not match a social media plan that links to a disconnected landing page that does not deliver a cohesive customer experience! Don't laugh, it happens every day!
Coordinating marketing tactics and marketing strategy is important to you because:
Tactic Roles And Responsibilities Are Clearly Defined. Coordination of multiple tactics allows each to play to the strength and role to drive better results
Better Investment Of Limited Resources. Lets you maximize your marketing spend and avoid spending against two tactics that do the same job
Customer-centric Execution. Focusing on the customer lets you appear smart and customer-centric; showing that you "get" the customer and can communicate on the customers's terms
Businesses have always used a mix of tactics since the beginning of time. However, with the introduction of new tactics and platforms, it's more important than ever to ensure coordination, so you don't "Griswold" your marketing plan! For example, 87% of business-to-business (B2B) companies now spread their marketing message through social media, according to a Content Marketing Institute (CMI) new report. In fact, CMI says that B2Bs are using a larger combination of marketing tactics than ever before. Tactics range from social media all the way to in-person events. A similar adoption rate goes for B2C, small businesses and even sole proprietors!
3 Ways To Avoid  Griswolding Your Marketing Strategy
SMART Goals. Make sure you start any campaign or year-long strategy with specific, measurable, attainable, realistic and time-based goals so you know what you are going to achieve. You want to avoid using a hammer to put up lights when all you need is a stapler, perhaps!
Strategy. Ensure that your strategy aligns to supporting your goals. For instance, a very simple and articulate collection of strategy for any business could be amplify the awareness of a promotion, engage the customer and prospect base with interesting content and drive conversion-like activity.
Integrated Marketing. Coordinate all of your tactics to ensure there is a single message, and there is the best user experience that moves a customer from point A (awareness) to point B (buying). This task is typically the toughest since everyone has a say, at times, and everyone is a marketer!
If you need some help untangling your current marketing plan or need some better ideas to plug into your business contact me via MarketingThink.com or leave a comment on this blog! You may also enjoy these additional blog posts:
So, wipe that Clark Griswold grin off your face and integrate your marketing and "yule log"  some great results!
Follow @GerryMoran