Let me confess, I've  recently seen some interesting tweets this year from some high-profile people. All of these tweets can teach us a lesson. Larry Ellison, Oracle CEO, who tweeted just once and even announced that the tweet was coming. CNN broke the wrong news on the Supreme Court health care law decision. The KitchenAid channel manager had a presidential faux pas. However, the news of the holiest proportions was the Pope tweeting! This type of social activation, by one of the most socially prolific Popes of all time, (granted Twitter was introduced during this Pope's term) was THE news and drove an immediate and almost overnight following!
There is much to learn from this high-profile tweeter. The Pope's execution of a social media strategy to amplify the Church's message, engage the members with great content and convert interest in the faith to add more followers was a little off. The passion was there, like many B2B and B2C marketers, but the execution was a little off. Perhaps part of the new Pope's job description will include social media skills to help amplify his message to the community.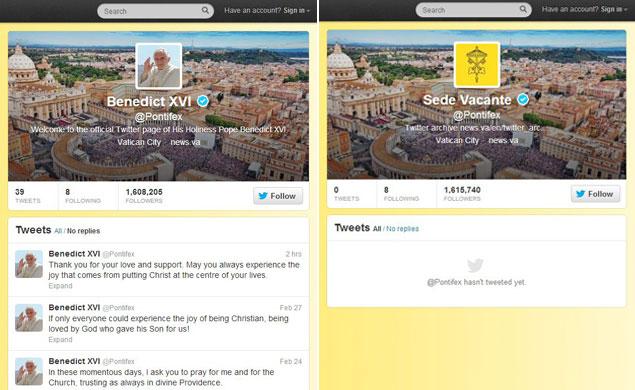 4 Things To Pay Attention To When You Begin To Tweet.
You know what they say … give a man a fish and he can eat for a day. However, teach a man to fish and he can eat for a lifetime. Here is my 4-part advice for him and you when it comes to starting out on Twitter to be successful!
Tweet Regularly. The Pope's 39 tweets were few and far between and did not create the most exposure at a regular cadence. Many online experts state that you need to tweet 3-5 times daily to keep your audience interested and engaged with your handle. With an under-used schedule, tweets may fall on deaf ears and you won't have a prayer to make a difference with your audience. Maybe not for the Pope, but certainly for everyone else. Coaching For The Masses: Be a stalker and then a talker. Do your listening before you begin to tweet!
Include Links. Pope Benedict's tweets did not include links, which could have been used to deliver his message in a more expanded way. Coaching For The Masses: Include links at various sections of the tweets (e.g., link in the middle of the tweet to drive clicks and links in that end of the tweet to drive retweets)
Follow People. Pope Benedict's follower-to-following ratio is a holy nightmare at 1.6 million follower to 8 following. Since Twitter is an excellent way to have a conversation with the masses and one-to-one confessions, the Pope needs to pick up following and direct message action to increase the following count by another 1,626,450 (as of March 2).Coaching For The Masses: There is no hard and fast rule for the following-to-follower ratio. I recommend to keep this ratio to at least 1 following for each 2 followers. Make sure you follow people who tweet, mention and favorite you to help build your relationship!
Twitter Profile. Pope Benedict did not fully leverage his Twitter profile, which should include a keyword-rich description that should include words like "Catholic" and "Faith" among others to help others find the account via search. Coaching For The Masses: Get a great profile picture and background like Pope Benedict XVI had, since his is a best practice!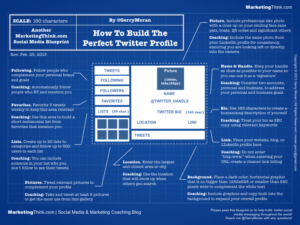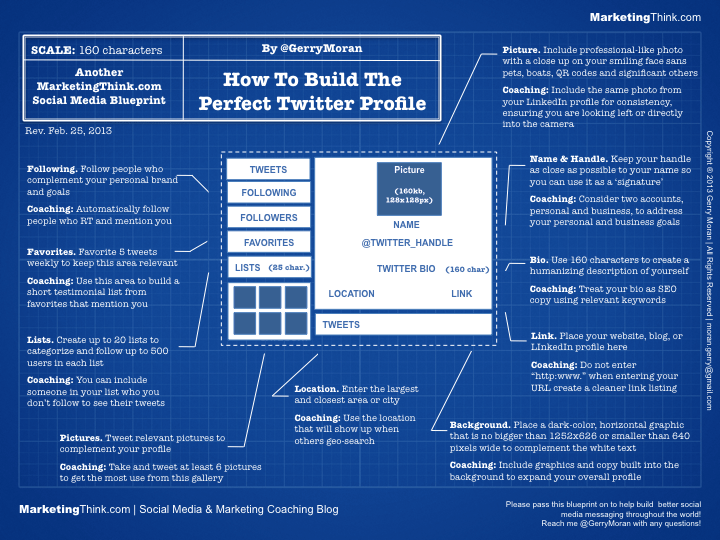 Some more Twitter advice for the new Pope, high-profile figures and others can be found:
I write this blog post with the utmost respect, however, with a little tongue in cheek. There are great lessons to learn from the Pope's, or any high-profile person's, foray into Twitter.
Please let me know what you think about advice for Twitter starters! Leave a comment below, reach out to me directly on this blog or follow me on Twitter at @GerryMoran.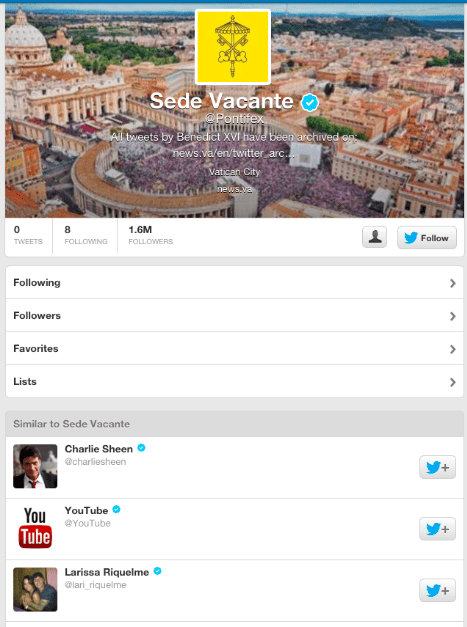 Oh, and one more interesting observation, when I checked the Pope's now tweet-less account with 1.6 million followers I found that the list of like "pope" accounts was Charlie Sheen. Now imagine that!
Follow @GerryMoran