Do headhunters find your background and value appealing? Or, is your head in the sand with your personal brand?
If you grew up when televisions were black and white, you probably saw many Tarzan episodes where he was saving a jungle visitor from lions, tigers and … headhunters.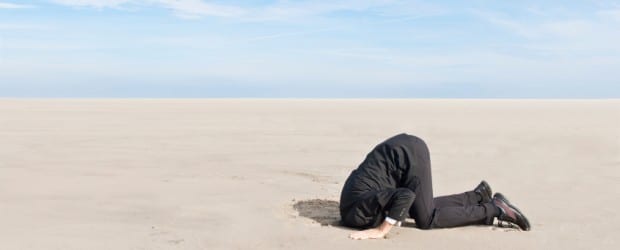 Flash ahead to today and many job seekers want to run to headhunters, or recruiters, instead of running from them. However, not all recruiters find your 'head' appetizing, or even know that it's there! They are not hungry for your background for a number controllable (by you) reasons.
Many potential candidates unconsciously stick their head and career highlights in the sand  – making their personal brand unfindable by those looking for their type. Understanding how recruiters hunt, will help you bolster your personal reputation to be found, considered and converted by a contingency or corporate recruiter!
8 Ways Social Recruiters Use Social Media To Find Your Personal Brand
Recruiters Use Social. 93 percent of recruiters currently

use

or

plan

to

use

social

networks

to support their recruiting

efforts

.

Social

Recruiting Spend Is Increasing. 73 percent of companies 

planned

to

increase

their

investment

in social recruiting in 2014.

Companies

Hire Directly From Social Media. 73 percent of companies 

have

successfully

hired

candidates

via social media, with 79 percent of

those

hires

coming

via LinkedIn, 26 percent via Facebook

and

14 percent via Twitter.
Recruiters Use LinkedIn.

Job

Seekers Use Facebook. Facebook is

the

social

network

of

choice

for

job 

seekers, at 86 percent,

but

LinkedIn

attracts

94 percent of recruiters,

compared

with 66 percent

for 

Facebook.

Just

About All Recruiters And Hiring Companies Review A Candidate's Social Profile and Personal Brand. 93 percent of recruiters

review

candidates

'

social

media

profiles

before

making

 hiring 

decisions

.
Over Half Of Companies Reconsidered Hiring Decisions Based On Social Media Profiles. 55 percent of companies have

reconsidered hiring

 

candidates

based on their

social

media

profiles

, with 61 percent of those reconsiderations not resulting in a job offer.

Bad

Grammar On Social Media Means Bad First Impressions. Recruiters

frown

upon

poor

spelling

and grammar (66 percent),

profanity

(63 percent)

and

indications

of

drug

use

(83 percent.)
Social Media Enables A Candidate's Personal Brand To Stand Our From The Crowd. 44 percent of recruiters

who

have implemented

social

recruiting

have

seen

improvements

in

the

quality

of

candidates

,

while

44 percent have

seen

a

higher

quantity

of

clients

and

34 percent

have

experienced

quicker

times

to

hire

,
Source: JobVite
Do you have a social experience with a headhunter to share to help others? If so, please share in the comment space below. Or, contact me directly at MarketingThink.com or on Twitter, LinkedIn or Google+.
With the 'write' personal branding recipe, you can get the attention of the social recruiting headhunters and hiring companies. Your profile highlights, good grammar and interesting content will serve you up as a tasty and hirable dish.
Follow @GerryMoran