Your social media strategy likely does NOT have a snowball's chance at the beach to succeed, if you are like most small businesses. This dripping performance is especially the case if you count on Facebook as your promotional engine.
Your Facebook Messaging Doesn't Reach All Of Your Followers
You see, 58% of small businesses use Facebook at their primary online marketing machine. While 43% do not know if it's even working for them. Yikes! Talk about driving in a snowstorm. I speak with hundreds of small businesses every year and very few understand their organic Facebook reach has declined to 1-6% for their fan base. So, what does that mean in 'small business man's' terms? For every 1000 followers you have, only 10 to 60 will see your messages. And, since customers experience Facebook through the feed vs. visiting the company site, most messages go unread – wasting your time, money and small business dreams. So many small businesses work so hard to build their followers up just to let themselves down … and they don't even know it. It's interesting to see how as Facebook's stock price rose, while the organic reach of their messaging decreased!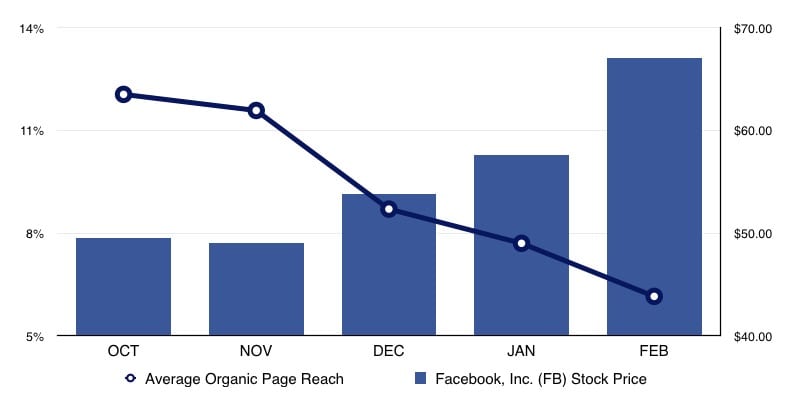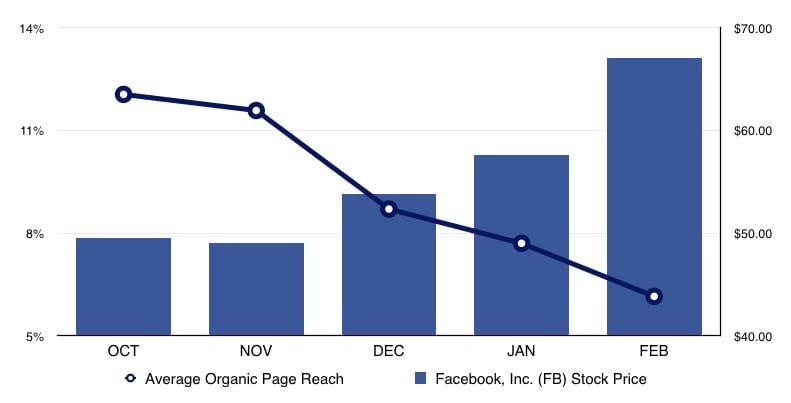 How One Successful Small Business Counted On The Wrong Social Strategy
One business I visited during my recent Outer Banks vacation is a good example of this marketing misunderstanding. Hatteras Sno-Balls is a great little business that provides an addicting ice-cream and shaved-ice combination to locals and tourists. They are presently pushing their patrons to follow them on Facebook so they can get their 1,000th like. Using a mix of counter chatter and point-of-sale signage they are passionately supporting their marketing strategy.
My question is once they hit their goal, then what? Will their business improve? Will their legendary selection of 42 flavors of shaved ice and 12 selections of ice-cream go viral on Facebook? Likely not. A small business like Hatteras Sno-Balls needs to be scaling their message by co-opting native vacationer behavior like searching for things to do and sharing things they've done. In this case, leveraging Instagram with a hashtag, editorial, and point-of-sale strategy will increase their visibility, first-time store visits and return visits.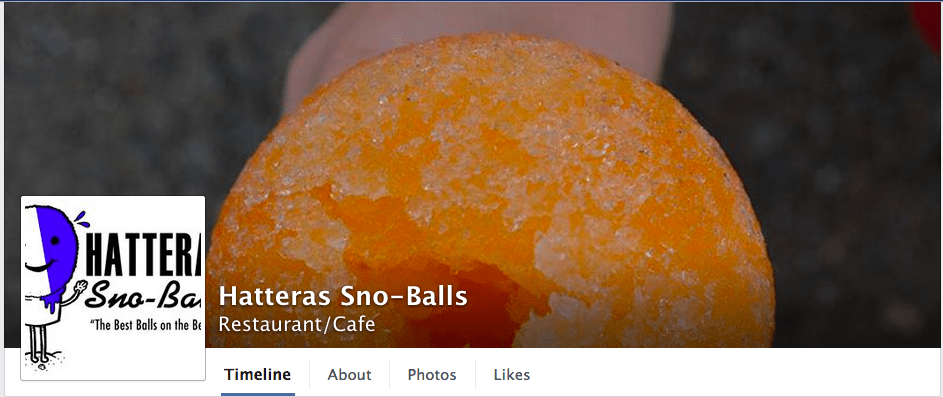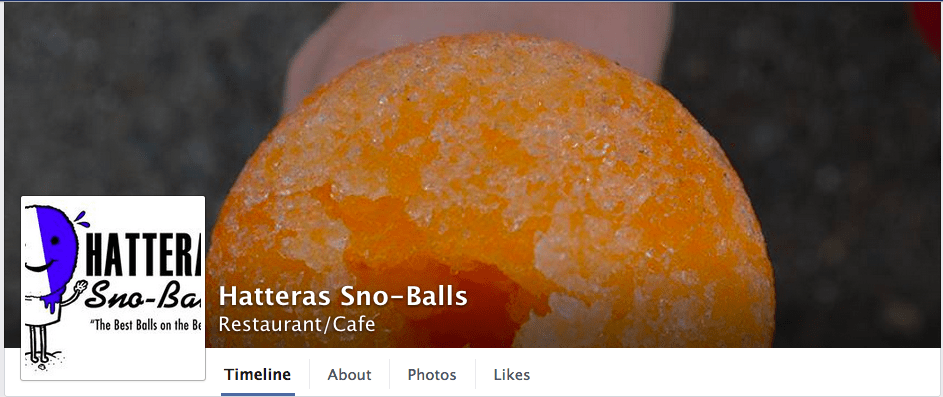 Do You Know How To Pick The Best Social Media Channel For Your Small Business?
In Hatteras Sno-Balls' case they likely do not have a CMO, Marketing Director or Social Media Manager, which makes sense given the costs of hiring an expert. Some expert advice may have pointed them away from the slippery slope of counting on Facebook. Instead, get them to consider and additionally Instagram.
Creating and encouraging content on Instagram hashtagged with #Hatteras #OuterBanks #HatterasIsland #HatterasLighthouse #HatterasVacation could help them get on the search radar of #HatterasBound vacationers! And what better way to stand out from the crowd than with other vacationers sharing their mouthwatering experience in front of the store's roadside signage? Placing key hashtags, like #HatterasSnoBalls, next to an Instagram icon on the menu, storefront and signage, would inspire customers to share their referral-generating pictures! Another great editorial strategy is to highlight the ice cream and shaved-ice selections with daily posts!
So don't let anyone snow you into thinking that marketing your business the right way. Facebook should not be the digital marketing hub for your small business since it's not working for you, unless you pay. Yes, you need to be using that platform, however, you should not be counting on it.
Please share your comment below or contact me directly at MarketingThink.com. You can also get hold of me on Twitter, LinkedIn or Google+.
Stop melting away your resources and start building momentum like a snowball gaining speed and size down a steep hill. Sometimes you can figure it out yourself and other times you need a little help to connect your business' message to the right customer on the right channel to drive the right results. If you have a question, please reach out to me at moran.gerry@gmail.com to understand how a little bit of coaching can go a long way!