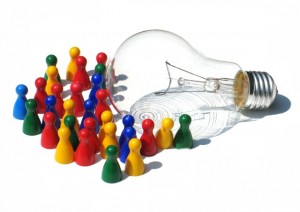 Your company's content marketing producers and go-to-market thought leadership resources are likely just a flick of the switch away. You just have to know where to look and how to 'turn them on"!
I had coached my daughters' softball and basketball teams for over 15 years while they were growing up. There was a selection of skilled and not-so-skilled girls on each of my 40+ teams, yet we always were in contention for a championship! The key to success was finding a contributing-role for each team member and coaching to that role. Everyone cannot be responsible for pitching, nor can everyone be responsible for being the point guard. All players had to understand how the game worked. However, they needed to understand their role to give to the success!
The same goes for using thought leaders to create social media-distributed content in your company. Thought leaders, or Industry Principles as we call some at SAP, in your organization need to know how social media, content marketing and content distribution work, but they need to focus on their key role of content creation!
This focus is important and key to your content marketing strategy since it allows you to leverage many roles so they will do the most good!
5 Ways To Use Social Media To Leverage Your In-house Thought Leaders
Enterprise Social Media Channels.

Use your company's existing social channels to promote your thought leadership, like a collection of well-orchestrated tweets with a link to a blog post.
The Social Business Approach To Distribution.

Inform all related coworkers of the thought leadership content to leverage their personals channels (i.e., their Twitter handles, own blogs, etc.). This extra "bump" in awareness will help to increase awareness of your organization's solutions. Remember … it takes a village!
Guest Blogging and Syndication.

Ensure your social media marketing team works to distribute this interesting thought leadership on guest-blog sites. For instance, I guest blog and syndicate my content on SAP's SCN (SAP Community Network) SAP's Business Innovation site and on Business2Community. These and other sites are great ways thought leaders to extend their message!
Influencer Outreach.

Thought leaders love to spread the "thought leader-love" with each other! Part of your social media marketers's responsibility should be a rigorous influencer identification and engagement plan. With this in place (and if you do not have one, reach out to me on how to do this) you can further amplify the key messages you need to distribute … reaching those that you would have never reached!
Thought Leader Activation.

With a professional and engaging social brand in hand, along with some great content, thought leaders need to activate their own content distribution on their own social channels. A great place for your thought leaders to start is their own blog, LinkedIn and Twitter! A great example of this self-directed activation is an SAP evangelist, Timo Elliott!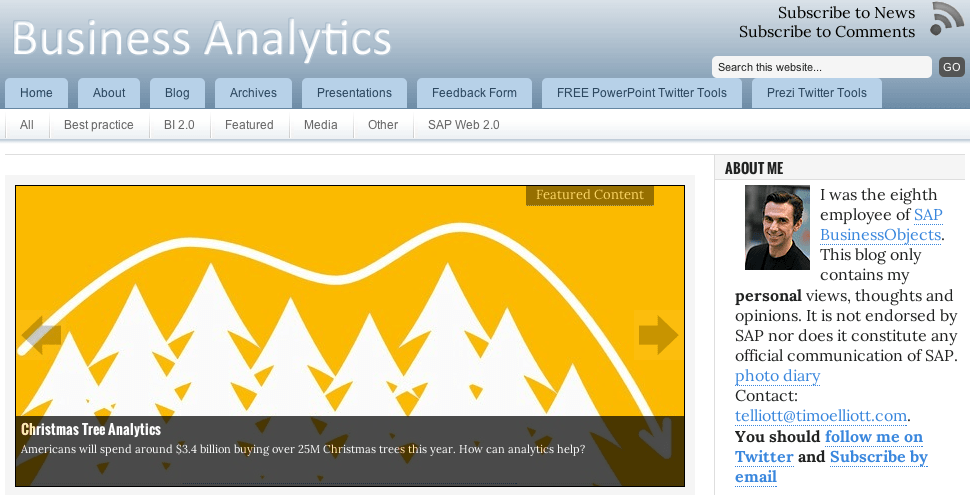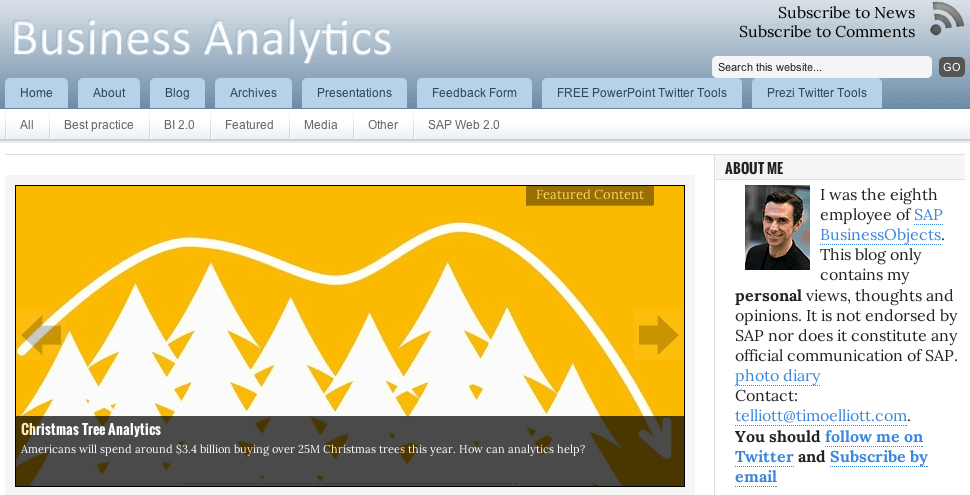 Some thought leaders, like Timo Elliott, are very effective and efficient in creating, expanding or insinuating themselves into the big discussion. Others will need some help. My advice to connect with your potential contributors with a briefing process that ties in your quarterly marketing priorities. Remember, you are not using your thought leaders to sell. You are leveraging them to have those smart, tough and interesting conversations.
If you have a great thought leadership story to share, please comment on this blog, contact me privately via MarketingThink.com or message me on Twitter @GerryMoran.
There are a few other of my blog posts you might find interesting are:
So, put on your coaching hat and start to work with your organization's thought leaders and industry principles to provide the right guidance and direction to make it easy to what they do best … create thought leadership! And, if they are social media ninjas on top of that … you will be even more successful. But, it's first things first!