Dear Social Santa,
I tried dropping my Social Santa Christmas list to you at the mall this weekend, but the lines were too long! I thought that you'd rather receive a blog post or tweet instead of a letter since you are Social Santa and you do have a Twitter account, after all!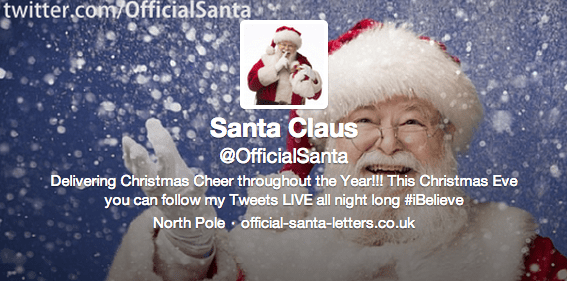 The things I am asking for this year can help us all, big business bloggers, small business tweeters and social selling LinkedIn users to be better social media publishers. I want to make communication easy to read, to engage with and to pass on to others.
10 Things On My Social Santa List … And Festivus Grievance List
1. Customized Social URL Links. When I condense my links on Twitter, HootSuite and LinkedIn, I'd like to customize my URL, so my followers and readers know exactly they are clicking on! Owl.ly/SocialSantaList! (not a real URL!)
2. Better Blogging Formatting. My reading attention span is about 2-3 minutes, so 1,500-word blogs that are written without bullets, subheads or pictures are tough to read. I want easy-reading blogs posts with thoughtful formatting!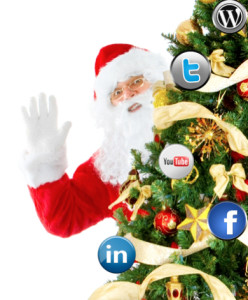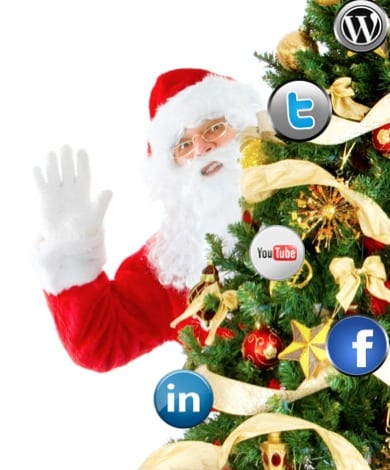 3. Better Blogging Grammar. If everyone had listened to Sister Mary Of The Golden Staircase or Mr. Joe Bagadonuts in grade school, we'd all be better writers. No one should publish a blog post without checking the spelling AND grammar! There are too many great products like Grammarly that will catch most posting faux pas. An easy-to-read blog post is a successful blog post!
4. No Crazy And Spammy Messages. I want those crazy blog comments and weird tweeters who want to sell me followers to stop! I want authentic and real followers who are not social media posers!
5. Creative Storytellers. Dragnet's Joe Friday was all about "just the fact's ma'am", but a blog, tweet or SlideShare presentation that is just a collection of facts does not always hold my attention. I'd like authors to do more social storytelling. Storytelling helps to set the context and makes the post easier to understand.
6. Social Media Rock Stars To Start Following Back. Are you a pompous pundit or other type of thought leader who does not follow back on Twitter? Unless you have an extensive Twitter listing strategy or are truly a publisher like Social Media Examiner, then you are not embracing the conversational spirit of the medium.
7. Find More Time To Respond And Engage A Little Bit More On Twitter, LinkedIn and My Blog. Between my day job, creating blog content and using Twitter and LinkedIn, I wish I had more time to engage at a higher level with my network and community. Maybe I need to use HootSuite to do more in less time!
8. For Businesses To Understand The Power Of Social Media To Impact Awareness, Engagement and Conversion. Big brands, small businesses, and solopreneurs need to evolve their marketing strategy. Their strategy should use social media and social selling with rigor and structure to drive leads. This evolution will create a better buying experience for me and others. If some leading brands have done it, so can you!
9. People To Stop Using Auto-responders. At times, I have tried to send personal direct messages to my new Twitter followers, which took about an hour a day and become overwhelming. I can appreciate the benefit provided by an auto-responder service or widget. I don't' want to follow you on Facebook or buy your stuff. Be creative and tell me something interesting and give me a reason to get to know you better!
10. A Day Off From Social Media. We all should be taking a day off on Christmas or on the weekend, every now and then. Stop consuming turn off the WiFi, grab a beverage of your choice, and relax.
What is on your Social Santa list? Please comment below or reach out to me directly on MarketingThink.com, on LinkedIn or on Twitter.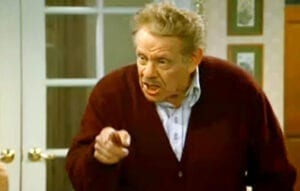 If you close your eyes, you just might hear Social Santa say so, so social! Or, you might hear Frank Costanza airing his grievances. It all depends on what you believe in. So, good luck with getting the things on your Social Santa list or airing your Festivus grievances. These items are all social media considerations to help you have a better social strategy in the new year!
Picture sources: Santa tree from Socialmediology. Frank Costanza from FestivusWeb
Follow @GerryMoran