Do you know how to be the MVP – Most Viewed Profile – on the LinkedIn All Star Team? Yes, it's easy to earn a spot on the All-Star LInkedIn team. However, in this time where it seems like everyone wins a spot on the team, you can take home the BIG trophy by fine-tuning your LinkedIn profile to outperform your competition.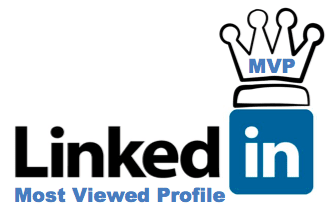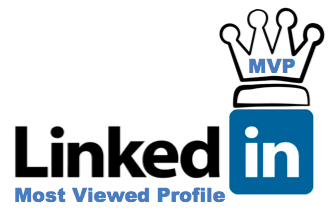 True, there is no official MVP LinkedIn status. However, you can establish yourself as a Most Viewed Profile. Follow 10 simple strategic steps to take home the LinkedIn profile MVP trophy, and seal more deals than your competition.
10 Steps To Earn Linkedin Profile MVP Status
Here are 10 steps to beat the other LinkedIn All-Stars.
1. Custom URL. Change your profile to a customized URL; eliminating the clunky numbers to move to something closer to your profile name. This new URL will help you to pass your MVP LInkedIn 'signature' to others.
2. Contact Information. Tucked away in your Edit Contact Info section, list your email address, telephone numbers and web sites with anchored text to help increase your search visibility.
3. Media. Add infographics, videos and SlideShare presentations to your Summary and Job Experience sections. These content additions will help you tell your visual story.
4. Recommendations. Include at least 10 recommendations from varied industry and company sources.
5. Honors And Awards. Here's the place to brag about your accomplishments, awards, sales trophies and all the bright shiny career objects you have won! They will all be mapped to the position with which you earned them.
6. Publications. Write you own ticket to expertise by including your blog, guest blogging or white papers you have authored. Authoring publications is the easiest way to establish your credibility to 1st, 2nd and 3rd level contacts.
7. Languages. In addition to speaking the language of LinkedIn, let others know your level of expertise speaking other languages. It might help you secure that new client or opportunity!
8. Volunteer Experience And Causes. Volunteer organizations are a great way to contribute to conversation starters with your contacts. Your network and potential network might belong to the same organization or volunteers with the same type of work. Even if you are a CEO, make sure to list your volunteer work. That inclusion might lead to a better relationship or a press interview you didn't think you'd be asked to do.
9. Groups. Join the maximum amount of 50 groups, so others can reach you directly with email. Pick 5 groups to follow closely and participate with value-add (vs. sales) conversation. And, try to own the conversation in one of them to be THE expert!
10. Following. You are the company you keep. So, follow the Influencers, News, Companies, and Schools to complement your brand.
Do you have any other tips to make your LinkedIn profile an MVP? If so, please share below. Or, contact me directly at MarketingThink.com or on LinkedIn, Google+ or Twitter.
If you are still working on LinkedIn profile basics, to attain All Star status, then you will need to work on these social branding drills:
Do you need coaching to help you become a LinkedIn All-Star or MVP? I'd be happy audit your profile and help you increase the value of your social brand currency.