Social media and social selling infographics can cut a long story short in a very visual and illustrative way. It's true that a picture is worth a thousand words. So, here are MarketingThink.com's 10 most popular 2013 infographics that are worth at least 10,000 words!
10 Best Social Media & Social Selling Infographics
How To Build The Perfect Tweet This infographic has been translated in German, Danish, Swedish, Spanish by passionate MarketingThink readers. Use this no-nonsense approach to creating a tweet to connect with the people and businesses you want to reach!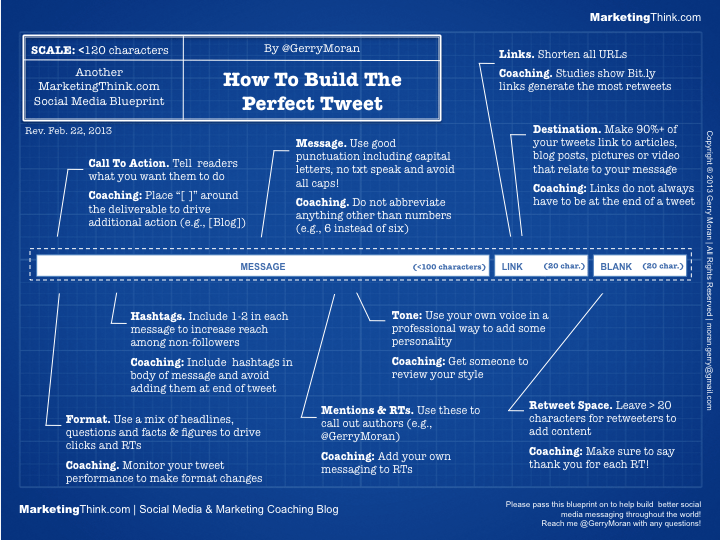 Back Of The Envelope Social Media Measures Sometimes you just need to understand if your Twitter and Facebook marketing and strategy is working. This simple social media infographic provides 9 simple measurements to determine how your Twitter and Facebook activity is performing.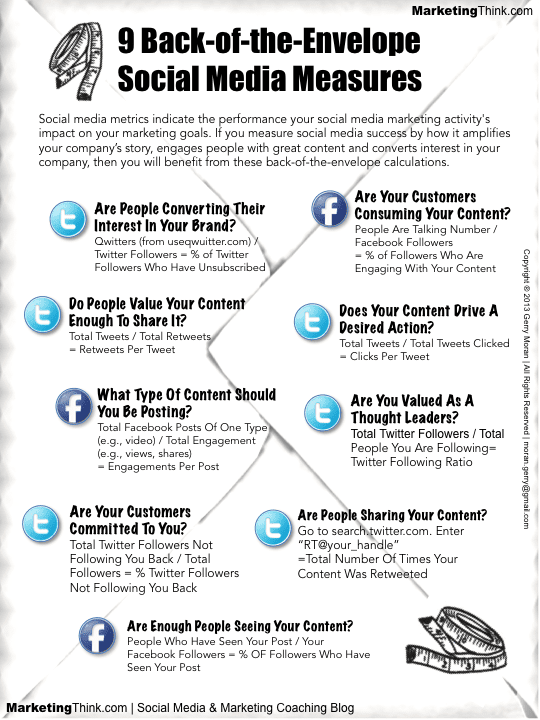 How To Build The Perfect LinkedIn Profile LinkedIn is the first place where customers check you out before, during and after they meet you. You need to work on your social curbside appeal. This personal-branding infographic helps you to fine-tune your "social" curbside appeal.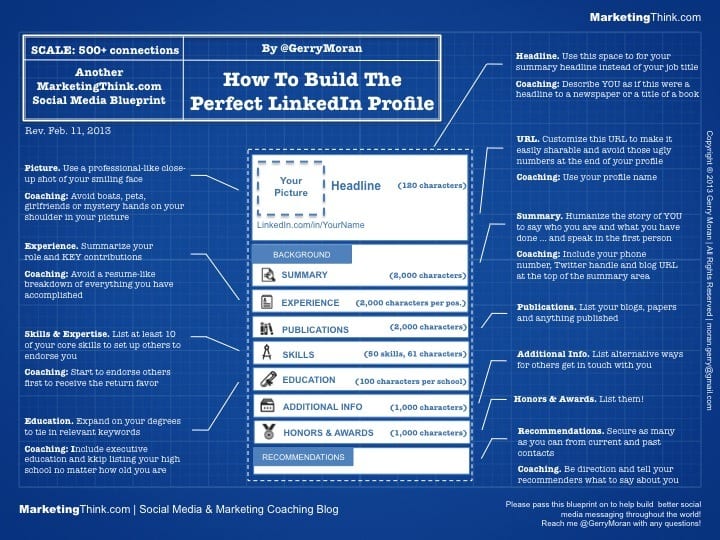 Social Media Homework For This Year;s College Students Here is some social media homework to assign to the college student in your life to help them set themselves up for success when they start to look for a job!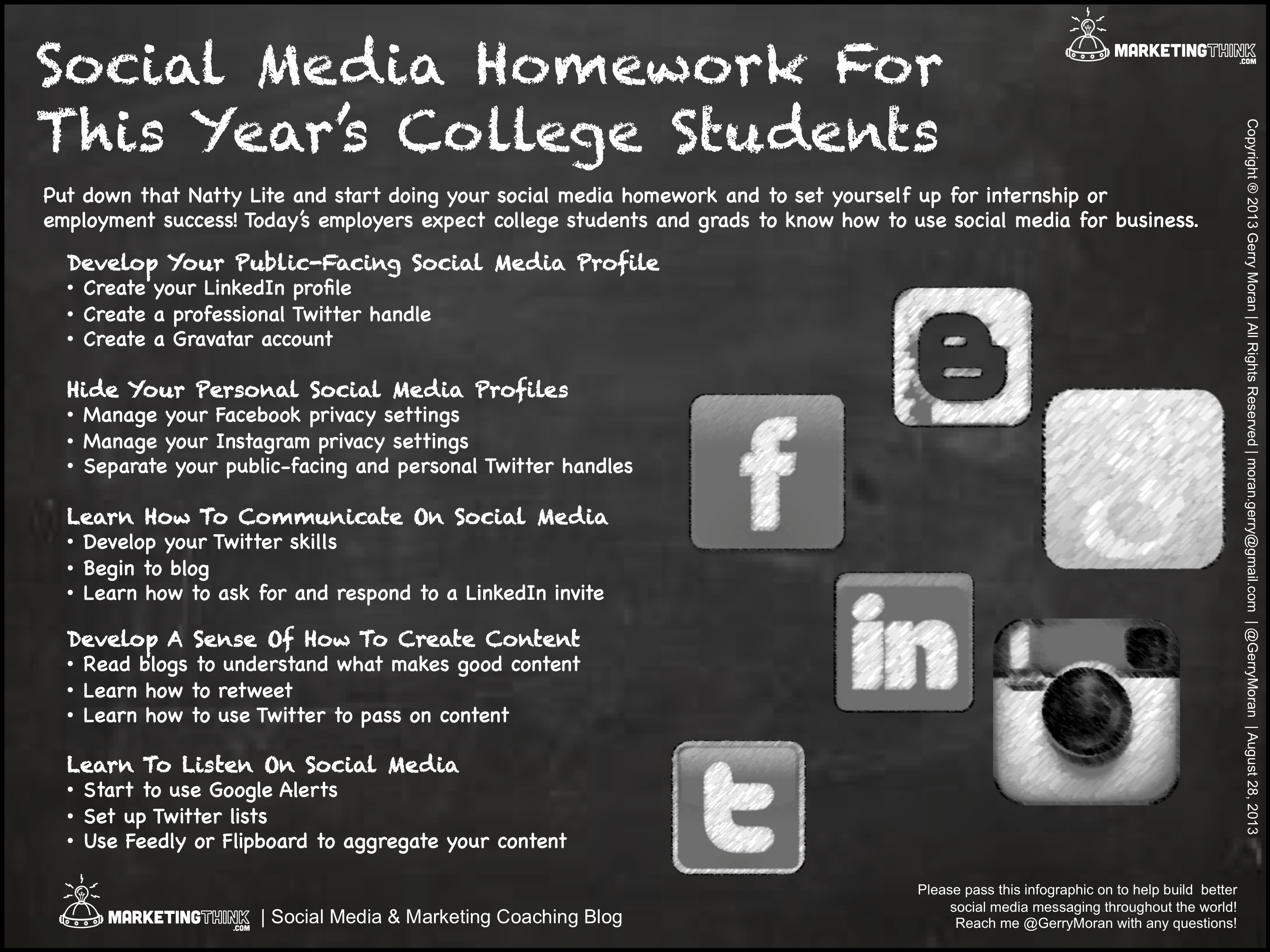 How To Build The Perfect Twitter Profile With so many incomplete Twitter profiles, this social media infographic is a big helper to get you found and taken seriously by your network.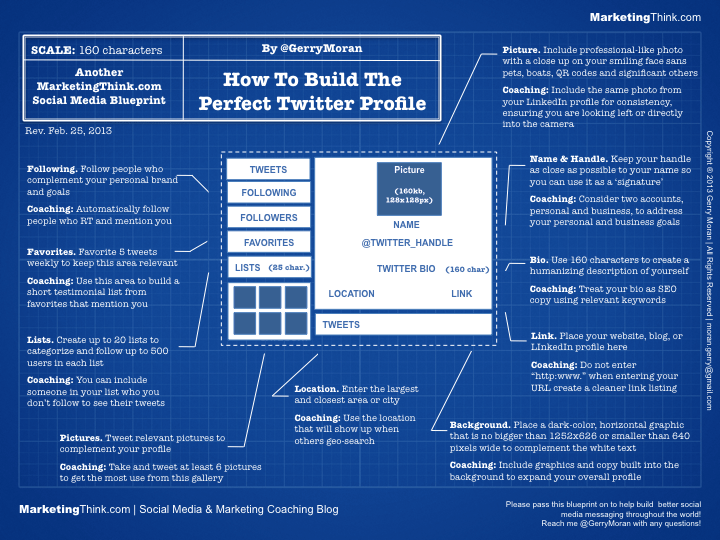 Social Selling Anatomy Of A B2B Decision Maker This handy sales infographic helps you to start to operate on your social selling strategy by understanding the anatomy of your B2B customer a little better.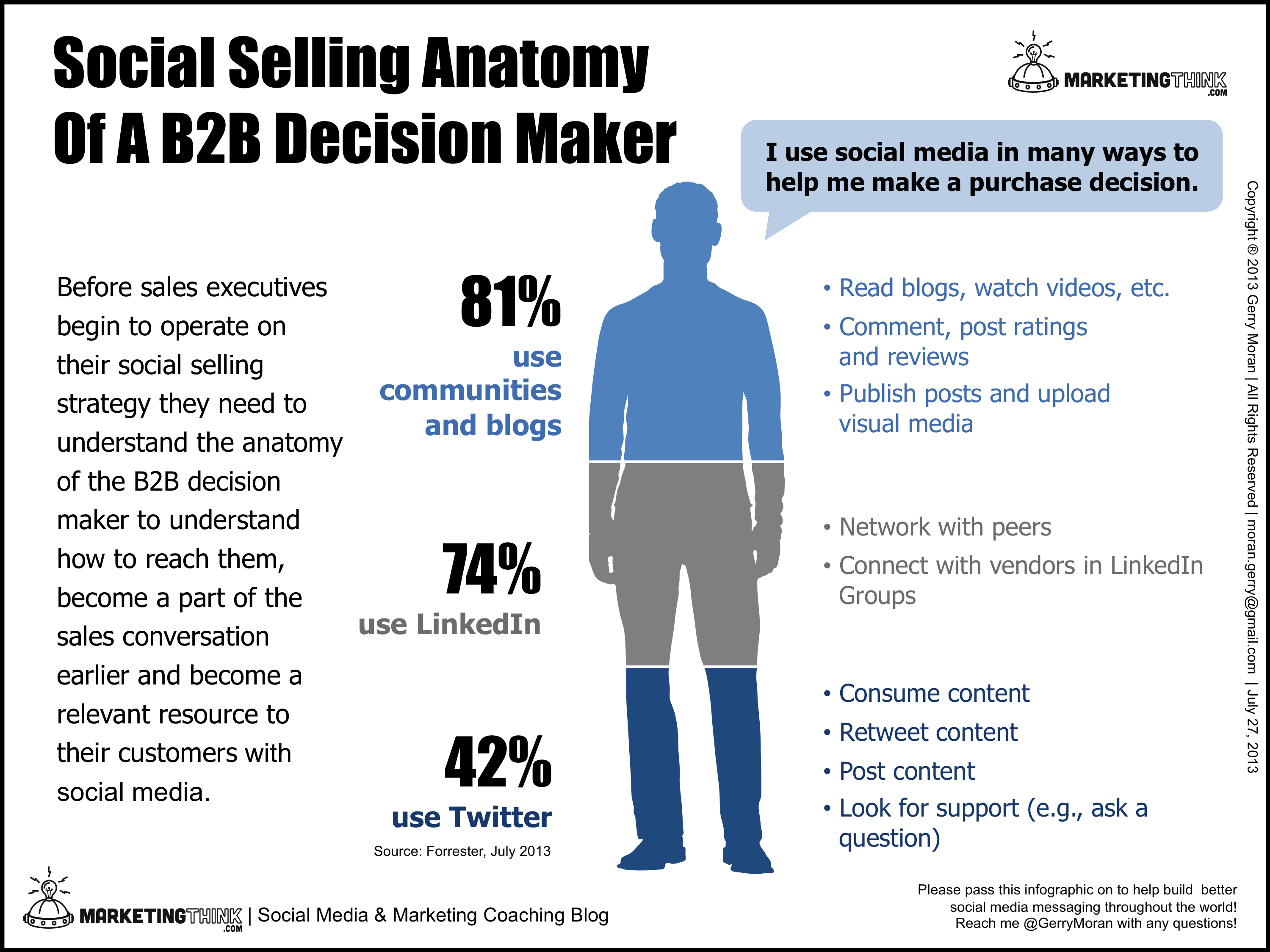 Social Selling. It's A Piece Of Cake Just like we all like cake, we all like to use the term, "social selling". So, this infographic explains shows that social selling is just layering on social media to the selling process!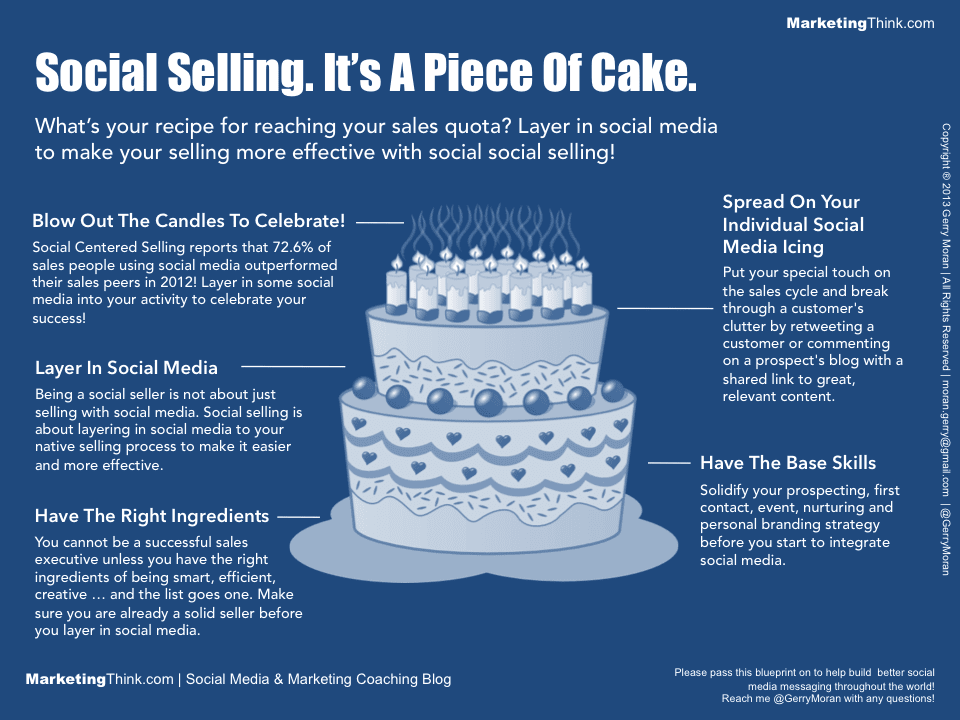 10 Questions To Ask About Your Twitter Reach Before You Use That Free Tool There are many free tools to help you execute your social media strategy. This social media infographic helps you to ask the right questions to get the most out of your free tools!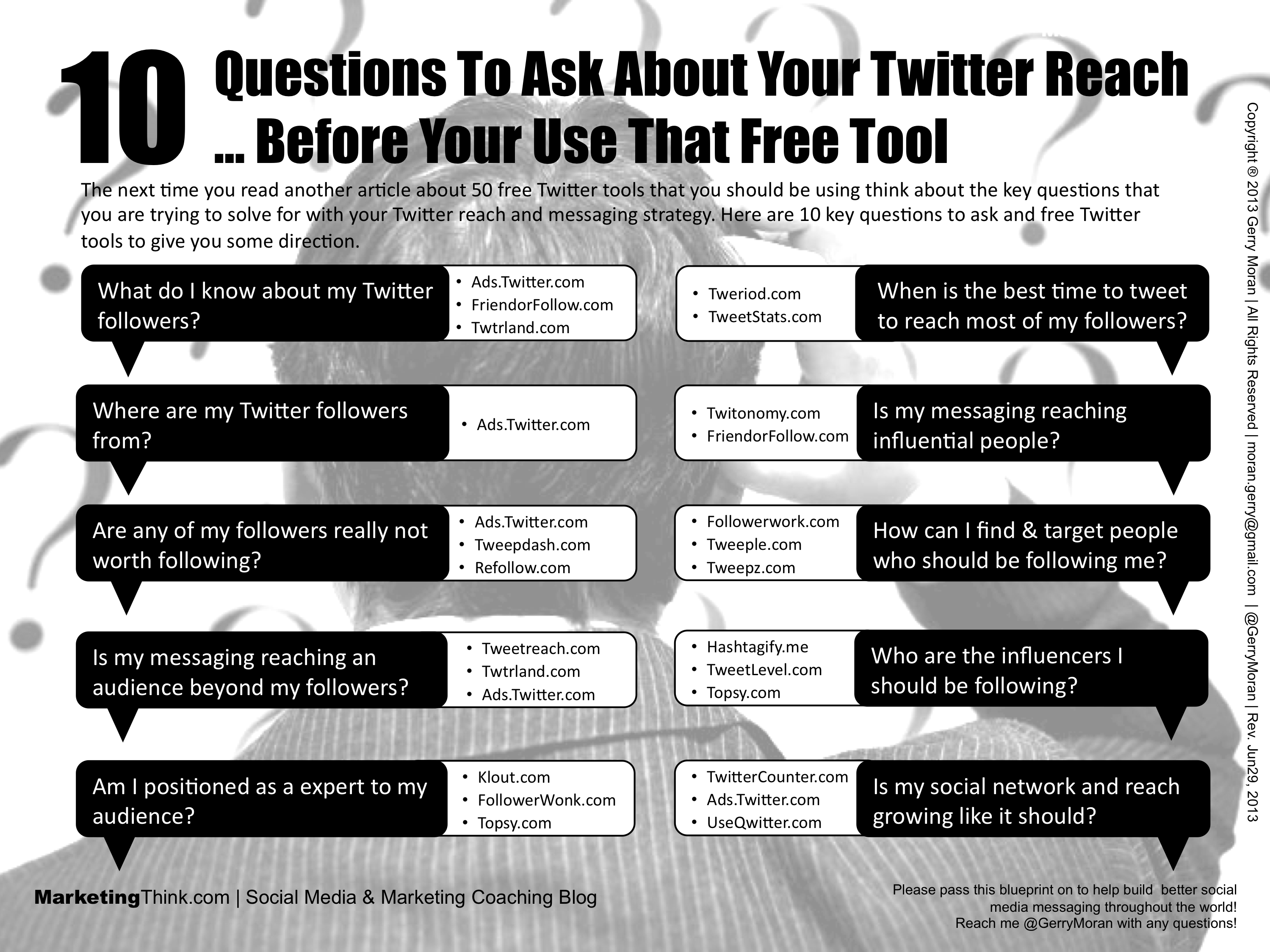 How To Build The Perfect Blog Post There are many details that help a blog post be successful. This social media blueprint helps your blog work as hard as possible for you.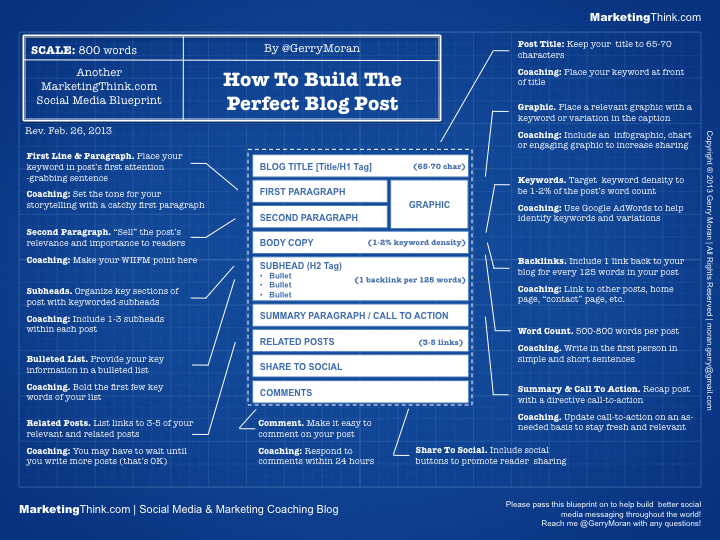 How To Build The Perfect Google Plus Profile Google+ is key to every business' and blogger's success to being found! This social media infographic helps you to think through strategically setting up you Google+ profile.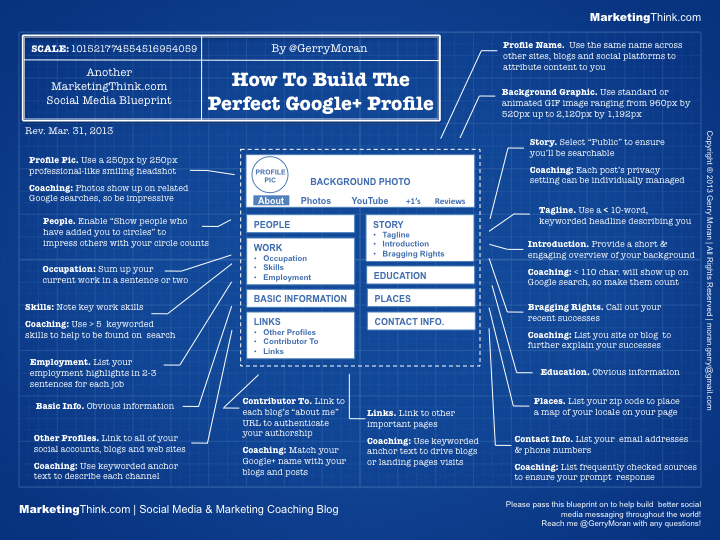 Which infographic is your favorite? Please comment below, or contact me directly at MarketingThink.com, on LinkedIn, or on Twitter.
Good luck with creating and executing your social media and social selling strategy. I hope these infographics can help save you time and generate better results!
Follow @GerryMoran