Yes, the bigger the size of your LinkedIn network the better for your social selling efforts. However, it's also what you do with that big network that will make you successful and put a smile on your sales leadership's faces! Pardon the entendre, but the wording did get your attention, didn't it? And the more attention that you can get with your network and extended LinkedIn network for social selling, the better!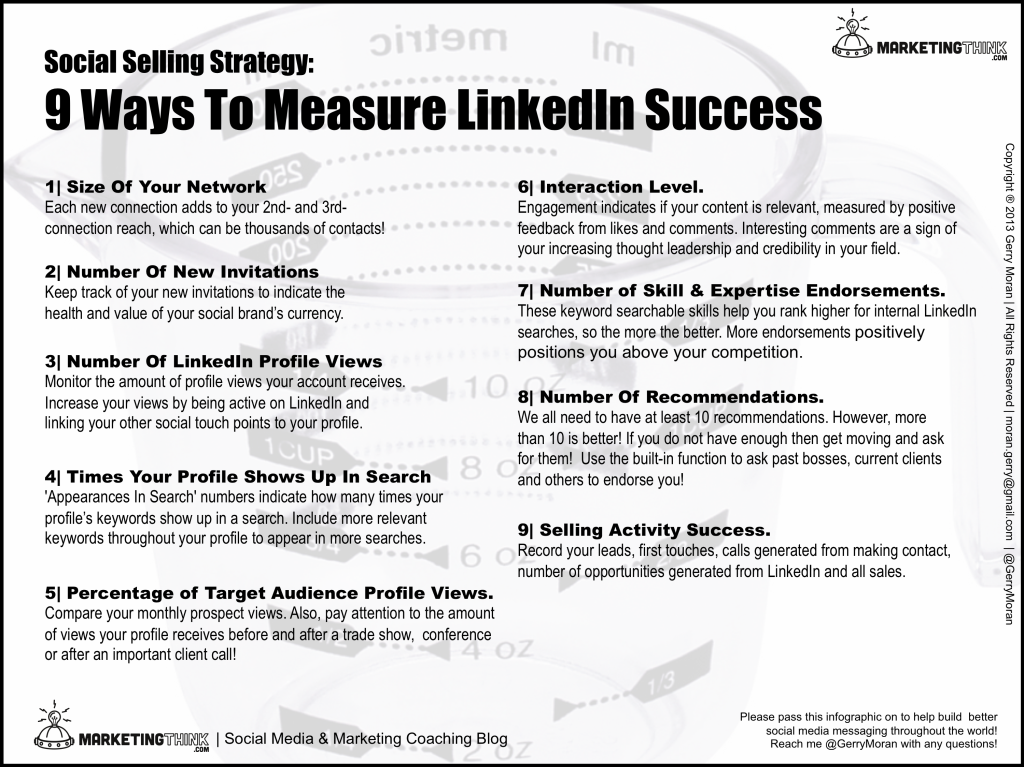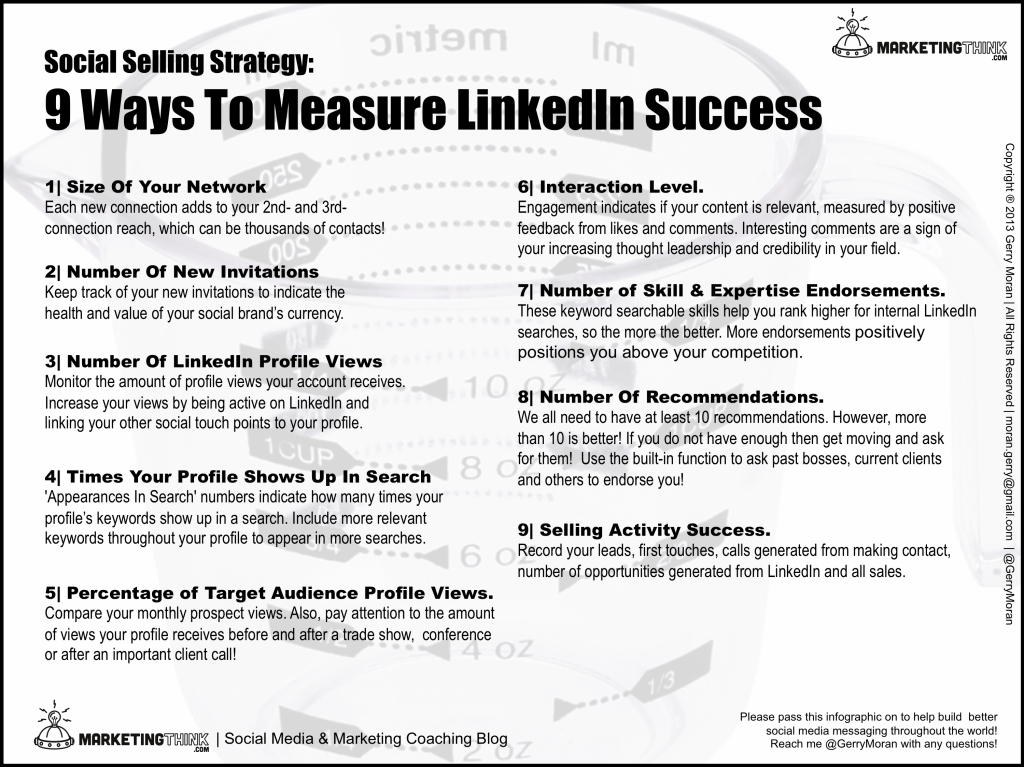 LinkedIn & Social Selling Goals
Your personal or business' social media goals likely center on three areas:
1. Increase the reach of your message
2. Keep your clients engaged with your messaging
3. Convert interest in your messaging into moving closer to a sale
I recommend using  these three goals on which to base your LinkedIn success.  You cannot sell your sales manager that you are successful purely based on LinkedIn performance numbers. LinkedIn can help you meet your quota by effectively reaching and engaging with customers. Like the Pennsylvania Lottery says, you cannot win if you do not play! So, start to engage on LinkedIn, measure your success metrics and watch your contacts, calls, opportunities and sales increase!
9 Ways To Measure Your Social Selling Success On LinkedIn
Forrester states that 76% of B2B marketing professional agree that their ability to track marketing ROI gives marketing more respect. Here are 9 ways to measure your social selling success on LinkedIn!
1. Size Of Your Social Selling Network. Why does size does matter when it comes to your LinkedIn network? Each new connection adds to your 2nd- and 3rd-connection reach, which can be thousands of contacts! You can see from my connections below, that I can reach almost 15 million connections. When you need to be introduced to a client or contact, it can help to know someone who knows someone, and this is where the 2nd- and 3rd-level connections come in. This extended reach number is how you can regularly measure your LinkedIn success! Growing your network will help you increase your influence and visibility in LinkedIn.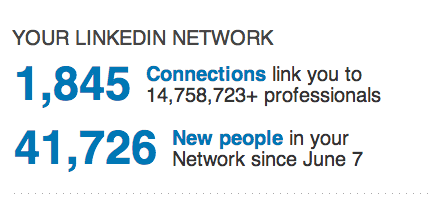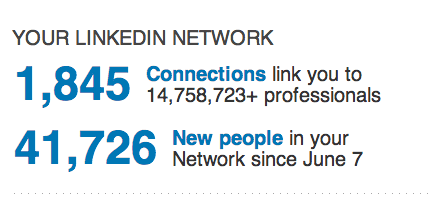 2. Number Of New Invitations. When you are selling and using LinkedIn as your digital hub, the more invitations you receive the better off you are. This type of LinkedIn invitation is what I like to call "personal pull marketing", since people come to you to connect! Keep track of your new invitations to show the health and value of your social brand's currency. If you get a 'good number' of new invitations weekly, then you know that you are growing your influence and potential value from your LinkedIn activities. Keep score of your new invites by going to Your LinkedIn Statistics' tab and clicking on the 'New People' link.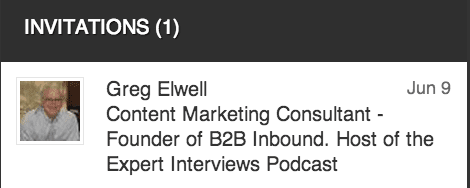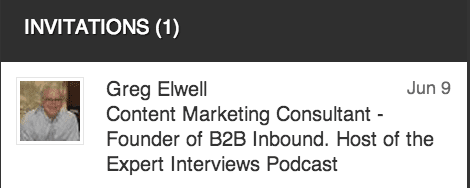 3. Number Of LinkedIn Profile Views. If you've 'prettied up' your profile, added key words to it, and relevantly take part in conversation then you should be more 'findable'. However, how do you measure your ROLI (Return On LinkedIn Improvement)? Of course, by noting the amount of people who view and access your profile! If you have a premium account, then you can monitor exactly who checks you out (so you can start to follow them on Twitter and NOT make a phone call or send and email).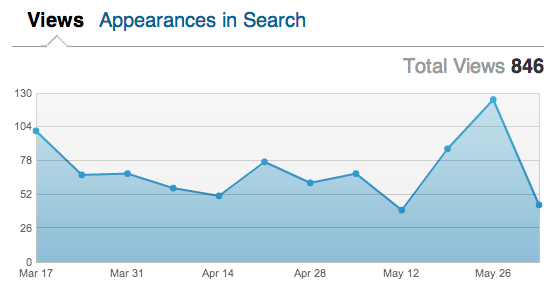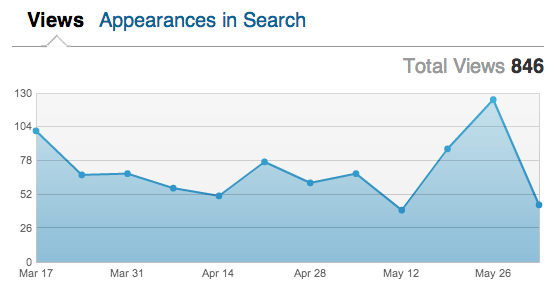 4. Appearances In Search. Include key descriptive words in your Headline, Summary, Groups Work Experience/Job Description and Skills & Expertise to better present yourself in LinkedIn search results. By including more relevant key words throughout your profile, your 'Appearances In Search' numbers should rise. This change indicates you will likely increase the amount of LinkedIn profile views.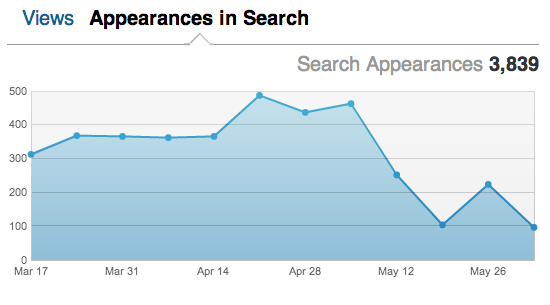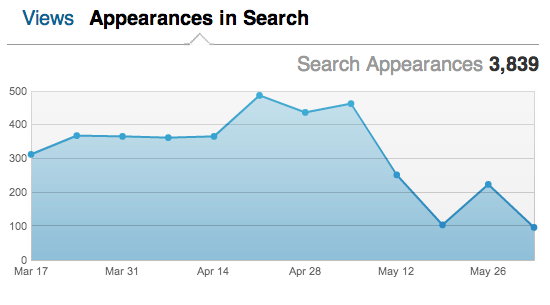 5. Percentage of Target Audience Profile Views. If your mom, brother or recruiter checks you're your profile, their interest can't really turn into a sale, right? Instead, pay attention to the amount of prospect views you receive by upgrading your LinkedIn account. You can increase this number by being engaged in LinkedIn Groups, adding your LinkedIn profile to your email signature, your Twitter profile, etc. Also, pay attention to the amount of views you receive before and after a trade show or conference or after an important client call!
6. Social Selling Interaction Level. In addition to cultivating a large-sized network, you need to be interesting and keep them engaged! Remember, it's not the size of your network. that counts most,  it's what you do with it! In other words, this is your "Am I interesting" metric. Every time you comment in an "open" LinkedIn Group or on your status update you open yourself up for likes and comments. This engagement indicates your content's relevancy, measured by positive feedback from likes and comments. Interesting comments are a sign of your increasing thought leadership and credibility in your field. If your interaction is boring or not relevant, then you will hear the sound of crickets … Bueuller … Bueller … Bueller?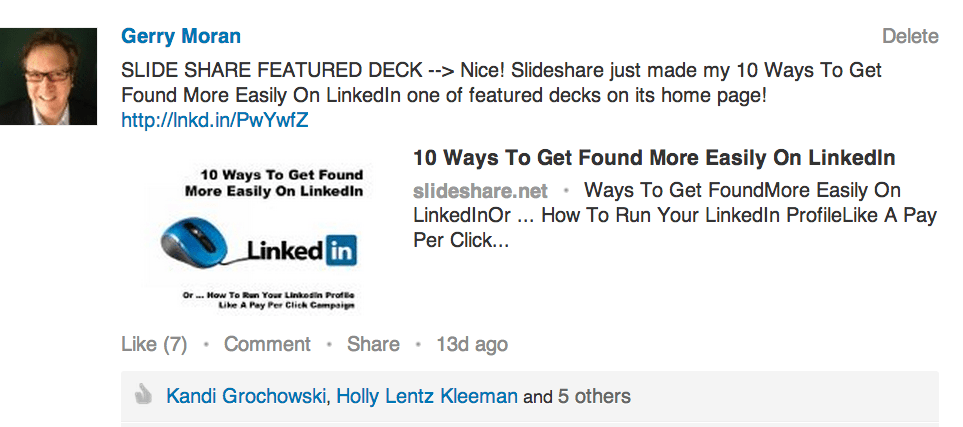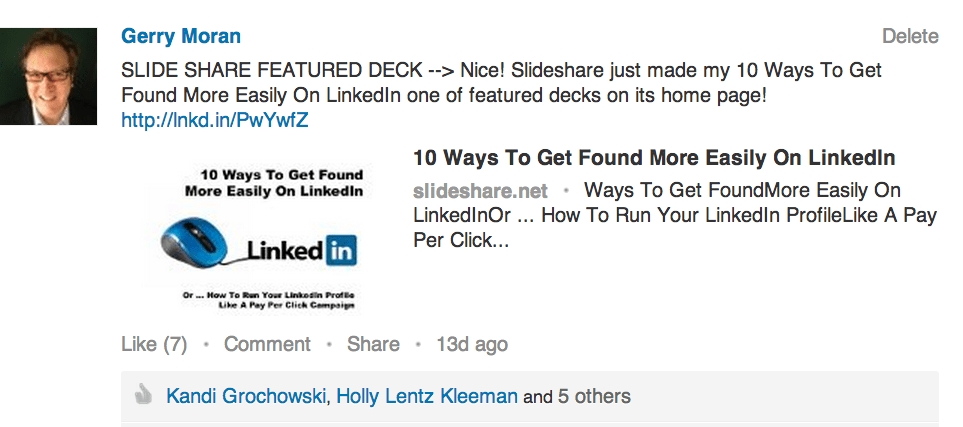 7. Number of Skill & Expertise Endorsements. LinkedIn eliminated the specialties section in the summary area and replaced it with skills and expertise. These keyword searchable skills will help you rank higher for internal LinkedIn searches, so the more the better. Try to increase your endorsements! More endorsements positively positions you above your competition. So again, more (endorsements) is better!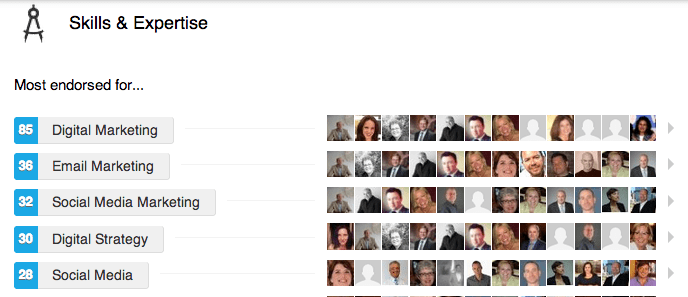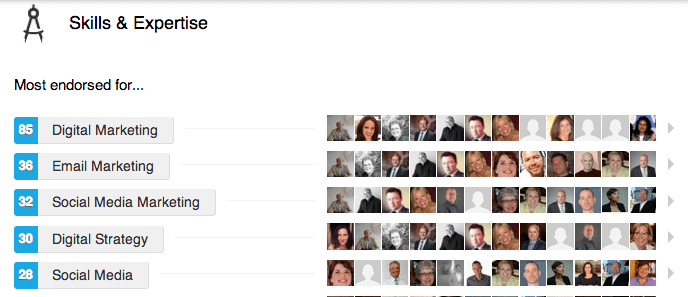 8. Number Of Recommendations. We all need to have at least 10 recommendations. However, more than 10 is better! Recommendations are a great 'commercial' for you. They are a quick way for others to assess your qualities, even if they are always positive. If you do not have enough then get moving and ask for them! Use the built-in function to ask past bosses, current clients and others to endorse you!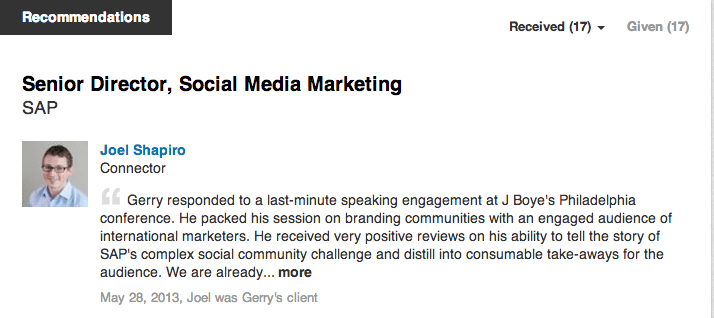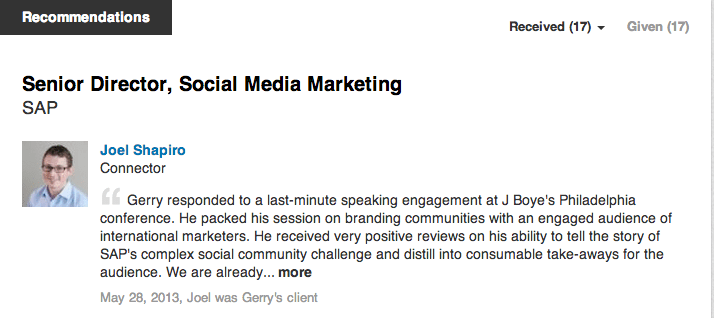 9. Key Social Selling Metrics. Your 'social brand currency' indicators will help drive your key selling metrics that you can point to in you weekly call reports or in your CRM systems:
Number of leads
Total number of first contacts
Total number of calls generated from making contact
Number of opportunities
Number of sales
Here are some more social selling blog post that will help you to:
Do you have another way to measure your social selling success with LinkedIn? If so, please share below! Or contact me directly at MarketingThink.com. You can also Tweet me @GerryMoran.
Remember to pay attention to the size of your LinkedIn social selling network and cultivate it and nurture it. In addition to its size you need to know what to do with it, so work your engagement opportunities in LinkedIn Groups, status updates and overall brand management. Happy social selling!