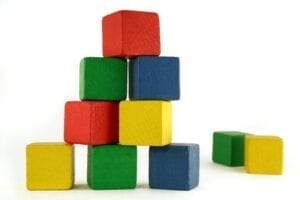 How do you use a social community to that is valued by customers and adds customer value? It's simple.  Use great content and valued engagement within the community to to build value with our customers and prospects. This approach will help you connect with each customer touch point in the buying process or brand relationship.
At SAP we want to help people and all parts of the SAP ecosystem run better by providing a useful community of content and passionate community members. We want to empower people who use our communities to be more impactful and successful at their job. To succeed this at this connection we need to offer relevant content in a format distributed by social and community channels familiar to the audience.  The same formula works if you are a baker, author or vacation resort marketer! Provide great content in a regular, relevant and trusted environment and you will succeed.
Understanding the needs and goals of the collective community and individual member is key to your success. I place community goals into three measurable buckets:
Amplify. Social community members want to know about the content that can help them be more impactful in their jobs. Are you delivering that awareness?
Engage. Social community members want content that is engaging, consumed, shared and commented on. Are you delivering this engaging content?
Convert. Social community members want a go-to environment, whether within the big-C community walls, like the SAP Community Network (SCN) or within the small-c community virtual walls like our collection of SAP North America-based social channels, to get the information to help them do their job and make their decisions. Are you providing the most effective content and community to help your community members with their jobs?
Listening is key to cultivating and growing a social community. The two key ways to listen to make your community thrive are:
Real-time Observing.  Hearing what the members say within social communities, groups and on social media gives us great member insight. This member by member insight, can really help us understand the qualitative side of what makes the community tick.
Measurement-based Insight. Observing members' activity are as a collective social community lets you know what they are actually doing. By observing the collective community we can find insights and develop opportunities to optimize what you deliver in the community; using performance metrics to align with the needs and goals of amplify, engage and convert.
How To Grow A Social Community
So, the big question is, are you cultivating your own customer community by listening and engaging with your customers, clients and prospects? Here are my 8 suggestions, from my hands-on experience with working with iconic brands like HBO, SAP, IKEA, Meijer, Pizza Hut, Carnival Cruise lines, to help you grow your community:
Community Content. Use valued content and you will keep your members coming back for more … and you will grow your community along the way
Get Found With SEO. Build your awareness with organic search and other activities like social media messaging and guest blogging. This extra effort will help you reach people, who you are not currently reaching, who are searching for solutions and a helping community.
Trust. Develop a community based on trust by facilitating relevant content in a safe and non-promotional environment. Don't be selling when you should be solving! (you see what has happened to some of those LinkedIn groups).
Niche Communities. Consider adding subcommunities within the community to deliver segmented value to your community.
Easy Peasy Lemon Squeezy. Make it easy for community members to use and engage with others.
Self-policing. Build a community that gives your members THE voice. Along with the voice will come the trust and their empowerment to maintain a safe community.
Easy Access. Be available for for your members and their questions. This availability is critical to the community relationship's success, especially in the beginning of their relationship in the community.
Business Value. Understand the value that the community adds to your business. The return on the investment will help you increase or decrease the investment against the community . For example,  community-based activity can cut your customer service costs and early-in-the-buying-process content consumption.
Do you have other ways that you have developed and grown you community? If so, please comment below or reach out to me directly on MarketingThink. You can also connect with me at @GerryMoran.
Here are some other recent posts that will help you:
Building a community is easy if you have content and engaged members. Think about how you can deliver an experience and content that will help make your members day a little bit better and enable them to more impactful in their job, then you will succeed in building a great social community!
PS. If you find this blog post of some value, please extend your experience and top by the February 12 Social Media Today webinar, How To Cultivate Your Community: Your Customers Are Talking – Are You Part Of The Conversation?, where I will be a panelist along with Henry Min of Nestivity and Erika Napoletano of RedHeadWriting and hosted by Maggie Fox, CEO of Social Media Group.